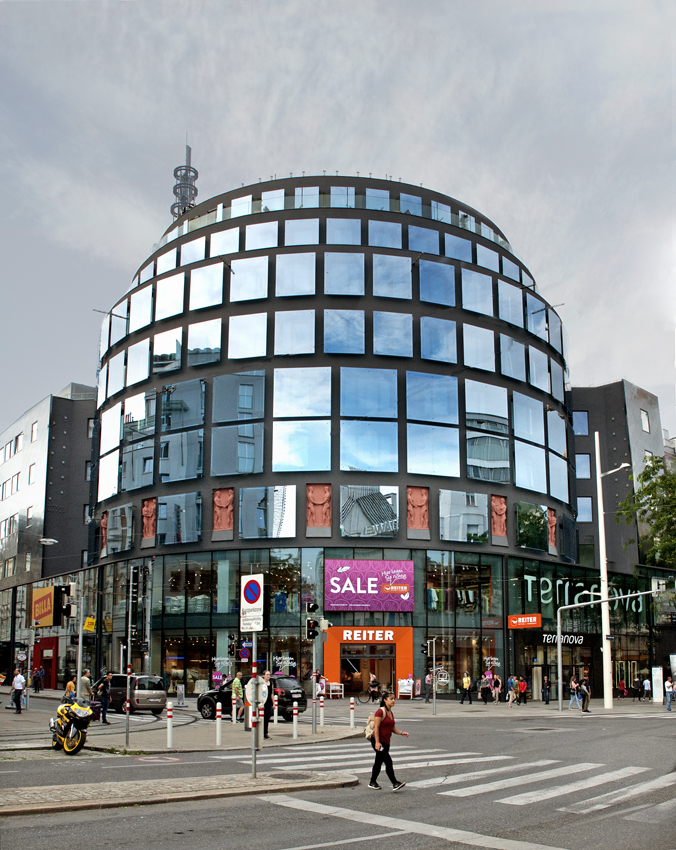 CBRE Global Investors and Universal-Investment have acquired the STAFA TOWER landmark retail and hotel building in Vienna, on behalf of Bayerische Versorgungskammer (BVK), one of Germany's largest institutional investors. The seller was a private limited company.
STAFA TOWER has ten floors in total with eight above ground and is located on Mariahilfer Strasse, one of Austria's busiest shopping streets in the seventh district. The building comprises 12,600 sqm with 6,300 sqm of hotel space and three retail units in the remaining 6,300 sqm. Tenants for the building are lean luxury hotel chain Ruby Hotels, Italian retailer Terranova and national retailers Billa and Betten Reiter.
The building was originally built in 1911 but was fully refurbished in 2015. It was awarded a LEED Platinum certification due to its sustainable design, low energy consumption and exceptional low operating costs. It sits between Westbahnhof, one of Vienna's main public transport hubs, and Museumsquartier, the beginning of the historic first district. The location is seen as the main west entry point to the inner city by the newly rolled out pedestrian zone of Mariahilfer Strasse.
This is the eighth investment CBRE Global Investors and Universal-Investment have made for BVK globally in this fund and the first in Austria.
Harald Flöer, Director Portfolio Management, CBRE Global Investors, said: "STAFA TOWER is a high-quality building that is quickly gaining landmark status due to its contemporary design. Its location in Vienna is one that we expect to benefit from further yield compression. The asset has strong stable income from the long-term commitment of recognised retail tenants and houses a successful hotel."
STAFA TOWER is CBRE Global Investors' second major acquisition in Austria this year showing the strong demand from investors for the stable and well-performing Austrian real estate investment market.
"Real estate with stable income is still highly demanded by German institutional investors, especially high-quality buildings with an adequate risk-return profile," explains Alexander Tannenbaum, Managing Director at Universal-Investment in charge of the Real Estate division. Universal-Investment doubled its real estate assets under administration in the last twelve months to EUR 5.3 billion.
Source : Joint Release