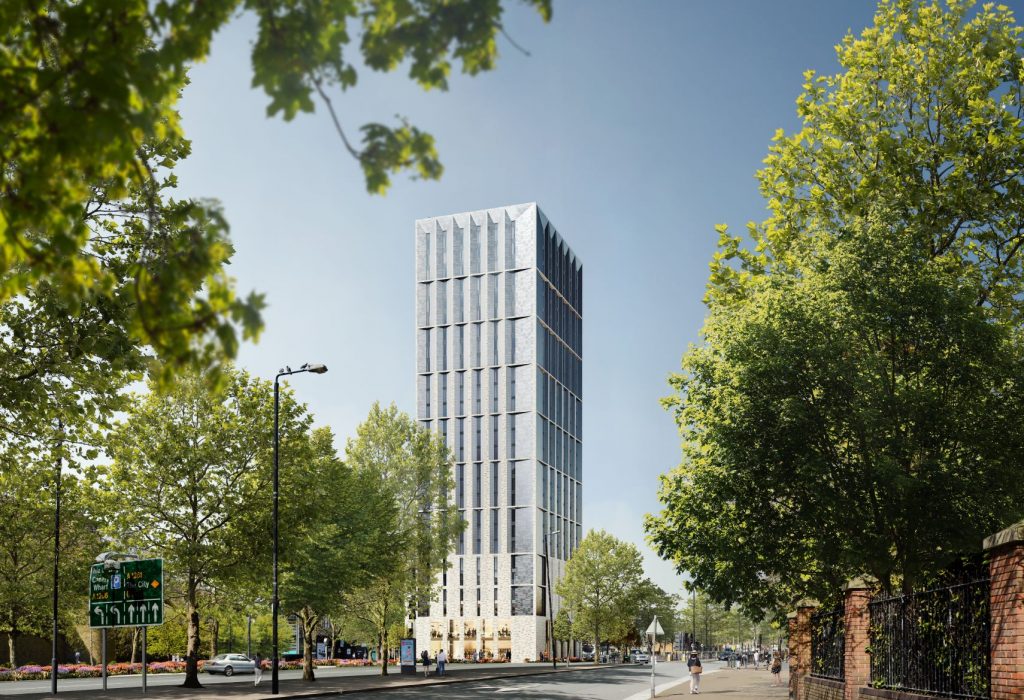 Aviva Investors, the global asset management business of Aviva plc , has acquired, through its Lime Property Fund, the freehold interest in a hotel development site in the Docklands, East London, adding to its portfolio of high-quality, long-income real estate assets. The deal represents significant investment in the area through the creation of new homes, jobs and a hotel located within close proximity to Canary Wharf.
The site, adjacent to Westferry DLR station, will be developed by Rockwell. It will comprise a 30-storey 400-bed Premier Inn hotel. Whitbread, Premier Inn's parent company, will take a 35-year lease on the hotel and restaurant at an initial rent of £4.4 million per annum, subject to 5-yearly rent reviews to annual increases in CPI.
Designed by architects SimpsonHaugh, the development will provide a marker for the site's strategic location and step down in building heights from Canary Wharf's central cluster, while catering to increasing demand for open public space in London with the addition of winter and communal gardens. Completion of the development is scheduled for early 2022.
The Lime Property Fund is a long-income real estate fund with a net asset value of £2.7 billion, as at 31 December 2019. It was launched in 2004 and has been consistently recognised by MSCI as the most secure and least volatile fund in the MSCI quarterly UK real estate universe, most recently receiving the highest 10 year risk adjusted absolute return award in the UK from MSCI at its Annual UK Property Investment Performance Awards in 2019. The fund has capital to invest and is targeting property investments that provide inflation-linked or fixed-rental uplifts let to strong tenants on leases of at least 15 years, cross sector, UK-wide.
Source : Aviva Investors