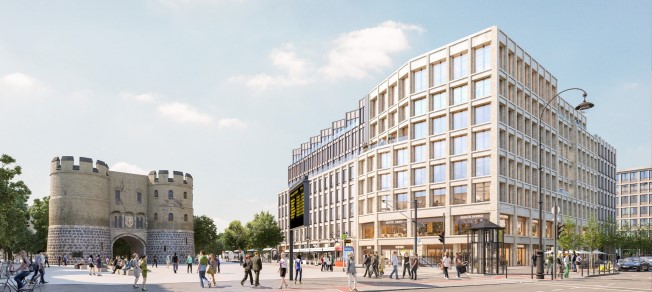 AEW, on behalf of a German insurance group, has acquired a prime mixed-use asset in the centre of Cologne through a forward funding agreement with Development Partner AG. The project, Haus Am Rudolfplatz designed by the renowned architect Max Dudler, will comprise a total of 8,852 sqm and is expected to complete in spring 2022.
Haus Am Rudolfplatz is a major construction project that will deliver 5,789 sqm of Grade A office space and 2,773 sqm of retail or food and beverage space, as well as storage facilities and 34 underground car parking spaces, over a total of 8 floors. It is located at the heart of Cologne's old town next to the historical Hahnentor, adjacent to a major road and public transport intersection and on the edge of the city's main shopping area.
Cologne is the fourth largest city in Germany with more than one million inhabitants and over 10 million in the greater area. As one of the 'big seven' German office markets it has strong growth fundamentals.
Source : Company