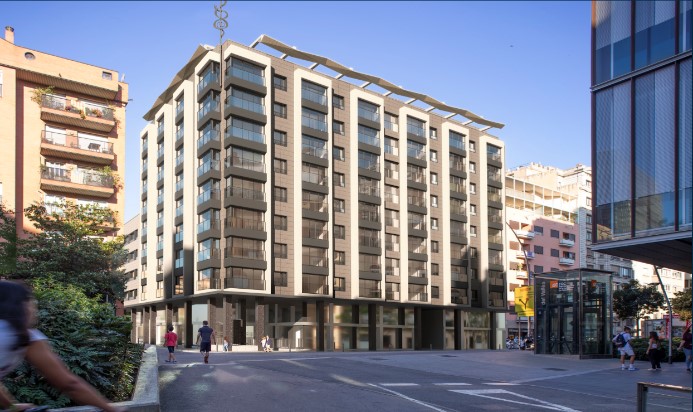 AEW announces that it has agreed the forward purchase of a mixed-use residential-retail property at 59 Via Augusta, in the Sarrià-Sant Gervasi district of Barcelona. The asset has been acquired from EuroStone, a Spanish Residential investment company, and has been made on behalf of a private German pension fund mandate. The acquisition is AEW's first Spanish residential investment.
The building is centrally located in the upmarket Barcelona district of Sarrià-Sant Gervasi, 500m from Avenida Diagonal, the main east to west thoroughfare through the city, and directly above the Gràcia metro station. Totaling circa 11,500sqm, the property has been converted to residential use and is undergoing a two-year refurbishment, which is being delivered by EuroStone. Upon completion, it will comprise 91 residential units and up to three retail units over nine floors, with around 120 car parking spaces and 26 motorcycle parking spaces.
AEW has been investing in residential real estate for over 20 years; it currently manages a dedicated residential fund, RESIDYS, and the asset class represents approximately 8% of AEW's circa €32 billion European portfolio. The investment approach is informed and underpinned by deep expertise and detailed analysis of major demographic trends.
Source : Company