Union Investment has acquired the development "De Puls" in Amsterdam's South Axis district, the most important office market in the Netherlands. The development is scheduled for completion in the third quarter of 2024 and comprises a 25-storey office tower, a 22-storey residential block and a connecting 9-storey, mixed-use plinth. The acquisition will be added to the holdings of open-ended real estate fund Unilmmo: Deutschland. The ensemble is being constructed by a joint venture between development partners VORM and EDGE. The City of Amsterdam is the lessor of the site's hereditary lease.
The scheme will deliver 36,000 sq m of offices and 200 apartments covering 9,600 sq m of lettable space. 149 of the apartments will be in the rent-controlled mid-segment, while 51 will be let at market rents. The ensemble will include 1,600 sq m of shops and bar/café space, plus a 2,700 sq m cinema complex. There will also be 126 car parking spaces, all designated for electric vehicles as part of a shared mobility concept, and more than 1,300 bicycle parking spaces. The location benefits from excellent public transport links. Schiphol international airport and Amsterdam city centre are just a few minutes away.
"De Puls" is expected to achieve a BREEAM Outstanding rating and WELL Platinum certification.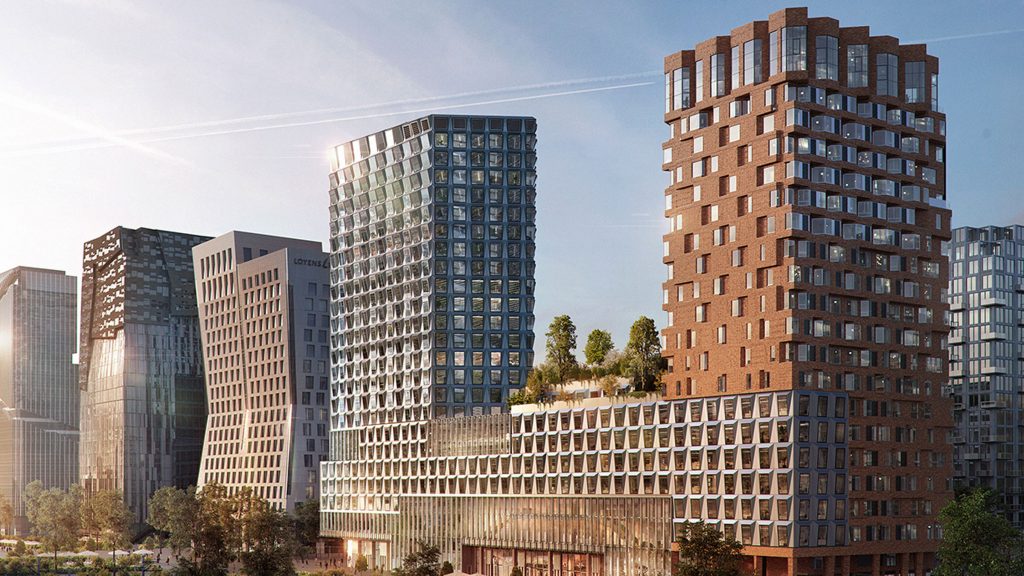 Credit Photo: Absent Matter

Source : Union Investment