AEW, one of the world's leading real estate investment and asset managers, announces the acquisition of a last-mile logistics and business park development in Hanau, close to Frankfurt, for a pan-European separate account mandate on behalf of a German pension scheme. The seller is a joint Venture of INBRIGHT and CONVALOR.
The scheme, which is due to complete in early 2023, will comprise three warehouse buildings totalling c. 28,000 sq m. and will benefit from a DGNB Gold enviromental certification, an almost fossil-free energy supply and solar panels on each building's roof.
Situated in Hanau, the asset benefits from an established location, positioned in one of Europe's most important and sought after logistics hubs – the Rhine-Main region – which has more than 5.0 million inhabitants. In addition, the quality of the location is reflected in its proximity to Frankfurt and its easy access to the dense motorway network, which is in direct vicinity to the asset.
Launched in November 2020, the mandate, on behalf of a German pension scheme, has rapidly expanded its geographic diversification by deploying ca. € 350 million of capital across Germany, Austria and the Netherlands. The mandate's strategy is to create a robust portfolio of logistics and office assets that are well placed to withstand external market effects, such as the pandemic environment.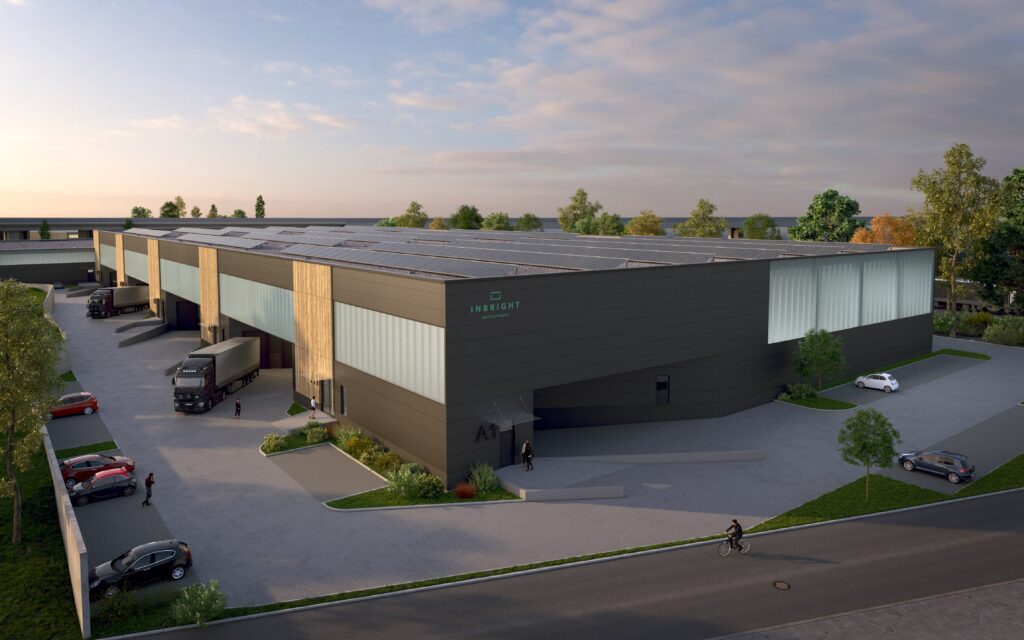 Photo copyright : Architekurburo Hagen
Source : AEW