Allianz Real Estate, acting on behalf of several Allianz group companies, has acquired Pershing Hall, a historic, mixed-use asset in the heart of Paris' Golden Triangle, adding further exposure to the firm's French portfolio in one of Europe's most attractive CBD markets.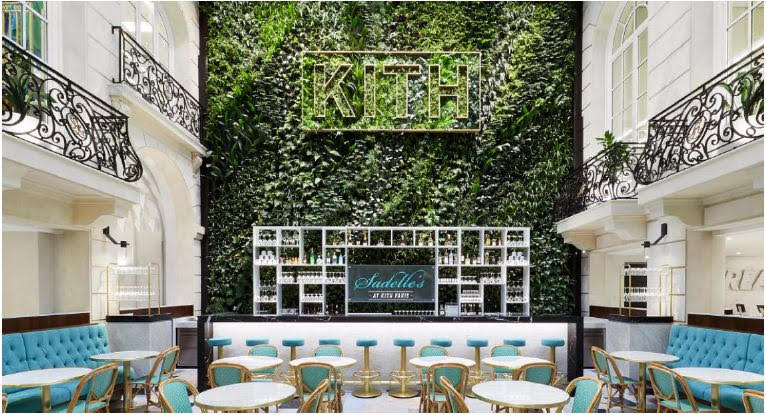 Previously a luxury five-star hotel, the iconic asset is located in between three of Paris' main thoroughfares, including Av. Des Champs-Elysees, in an area characterized by high-end residential buildings, prestigious retail brands and luxury hotels. Benefitting from excellent footfall, it is in the same area where Allianz Real Estate is refurbishing 7 Avenue George V and where it redeveloped and sold 16 Avenue George V.
Built in 1864 in the Hausmann style, the building was heavily refurbished in 2020 into a modern office and retail destination meeting very high ESG technical specifications, while retaining its historical value. With a GLA of c. 2,800 sqm, the U-shaped building is set over seven floors, and is fully let to premium American streetwear brand Kith, as well as prime office tenants, all on long-term leases.
The building is compliant with EU Taxonomy and currently meets Carbon Risk Real Estate Monitor (CRREM) standards until 2040 for CO2 targets and 2030 for energy intensity. Allianz Real Estate will further develop the building to align it with the firm's global ESG program, which aims to reduce carbon emissions across its portfolio by 25% by 2025 and be carbon net-zero by 2050.
This latest transaction underscores the firm's strategy of investing in prime office and mixed-used assets located in gateway cities such as Paris that will remain in very strong demand in a post-Covid world. It highlights Allianz Real Estate's strong focus in the office of the future with the asset offering modern, premium quality spaces that incorporate a more tech-driven and ESG-centric tenant mindset.
Paris was in the top five of Allianz Real Estate's most recent Cities That Work European office sector report, underscoring the continued strength of the city. According to the report, it remains the only city in Europe that approaches London's global prominence, rating second for global status. It is the largest of the cities scored by population and by metro economy, and the fifth largest in the world.
Source : Company