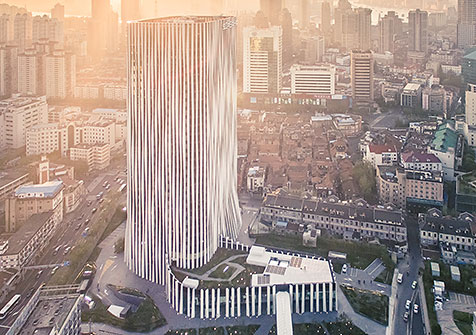 Allianz has entered into a co-investment agreement with the Keppel Group to acquire a 100% stake in Hongkou SOHO, loca­ted in Shanghai's Hongkou District. Keppel Group's AAMTF III will hold a 40% stake and the remaining 60% will be equally split between Allianz and Keppel Land China. Both Allianz and Keppel Land are investors in AAMTF III, which is managed by Alpha Investment Partners Limited (Alpha), a wholly-owned subsidiary of Keppel Capital. Allianz Real Estate undertook this transaction on behalf of a number of Allianz companies.
---
"We are attracted to Shanghai as a leading global 24/7 city. This stems from our confidence in the growth prospects of the commercial real estate markets in this gateway city as well as the potential for assets like Hongkou SOHO to take advantage of the future expansion of CBDs Puxi and Pudong." stated Mr. Rushabh Desai, Head of Allianz Real Estate Asia-Pacific. "We are also excited about deepening our association with the Keppel Group. Co-investing with local experts is an approach our investors favour for the region and we look forward to broadening our activity in this area."
Designed by leading Japanese architect Kengo Kuma, Hongkou SOHO is a stabilized premium office and retail mixed-use development. It offers a total leasable area (GLA) of 70,042 sqm, comprising 65,304 sqm office and 4,738 sqm retail space. The asset was completed at the end of 2015 by SOHO China and has been awarded LEED Gold certification.
"We are happy to collaborate with like-minded partners such as Allianz who share our vision to capture opportunities in key growth cities like Shanghai. This strategic partnership is enhanced by both Allianz and Alpha employing a disciplined investment approach, which is critical for achieving the best risk-adjusted returns for our investors." said Ms. Christina Tan, CEO of Keppel Capital and Managing Director of Alpha. "Co-investment with partners like Allianz is key to our strategy at Keppel Capital. It expands our capital platform, provides evidence of our investors' confidence in our strong investment track record and supports our commitment to grow our assets under management."
Source : Company