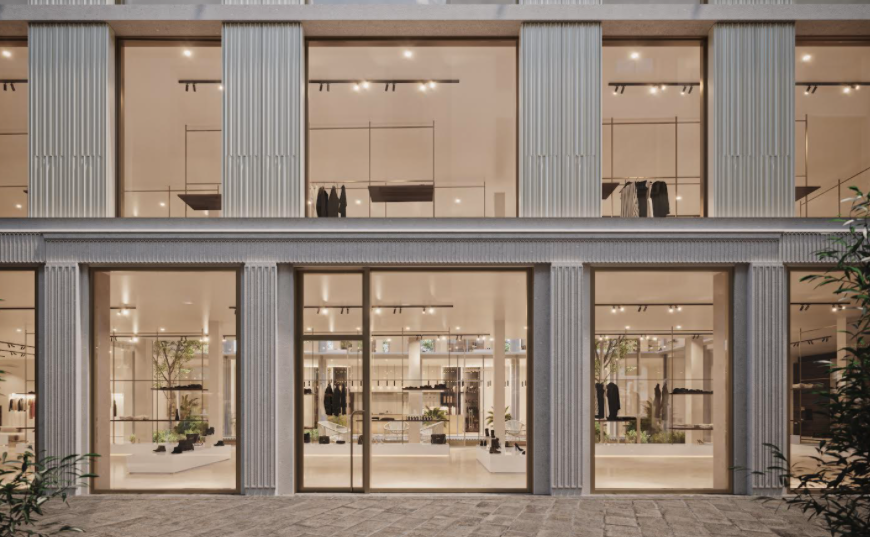 Spiga 26, a new creative hub in Milan of which international real estate firm Hines serves as investor and development manager, welcomes Sergio Rossi, the iconic Italian women's footwear brand, synonymous with Italian craftsmanship, femininity, and elegance as its new tenant.
This follows the announcement that Moschino will become the building's first tenant, confirming Palazzo Pertusati on Via della Spiga as the ideal location for an innovative customer experience in the heart of Milan's fashion district, characterised by the fusion between fashion, design, culture, and lifestyle.
Spiga 26 was acquired in 2019 by Hines via a real estate fund managed by Savills Investment Management SGR S.p.A in a joint venture with a large Dutch pension fund manager. Since then, it has undergone a significant transformation designed and curated by Scandurra Studio Architettura and SCE Project which will be completed in Spring 2022.
From Spring 2022 onward, approximately 200 square meters of the Spiga 26 building will showcase various collections from Sergio Rossi. Sergio Rossi will have two floors dedicated to its store and two display windows that will frame its entrance onto the fashion district's street. The floor-to-ceiling windows occupy the entire back wall of the store and overlook the interior courtyard to awash the space with natural light.
The objective of the building's requalification project is to preserve the structure's historic value while introducing future-proofed innovative elements weaving Spiga 26 into the fabric of Milan's new creative district. Innovations include the potential for Sergio Rossi to introduce personalised digital services to respond to the ongoing transformative world of retail, reconfigured for omnichannel shopping with modular spaces.
Spiga 26 is a building which extends across 13,000 square meters developed across three mixed-use levels with an interior green courtyard measuring 180 square metres. The 3,000 square metre three-level space will be dedicated to a new concept of high-street retail while the upper floors will be converted into exclusive and innovative office spaces. The project is in line with the highest standards of environmental sustainability and energy efficiency with the objective of obtaining the international LEED Gold certification.
"We are proud to welcome Sergio Rossi to Spiga 26 as it moves out of its historic store on Via Montenapoleone to relocate to a larger space while remaining in the heart of the fashion district." stated Mario Abbadessa, senior managing director & country head of Hines Italy. "The innovative shopping experience aligns with the identity of the hub, which provides cultural activation via enhancing its design, a unique experiential space and a 'new creative district' with fashion, design, culture, food and business. The ongoing revival of the high street is drawing more visitors attracted by the recent opening of luxury boutiques and initiatives that continually enhance the location's culture."
"For Sergio Rossi the opening at Spiga 26 represents a new important step in its history that, as part of Lanvin Group, is representative of important growth and new store openings worldwide," said Riccardo Sciutto, CEO of Sergio Rossi.
Source : Joint release