Aviva Investors, the global asset management business of Aviva plc, announces that it is has acquired Curtain House, a multi-let office building in Hoxton, London N1, which represents the first investment made by its recently launched Aviva Investors Climate Transition Real Assets Fund ("CTRAF" or the "Fund").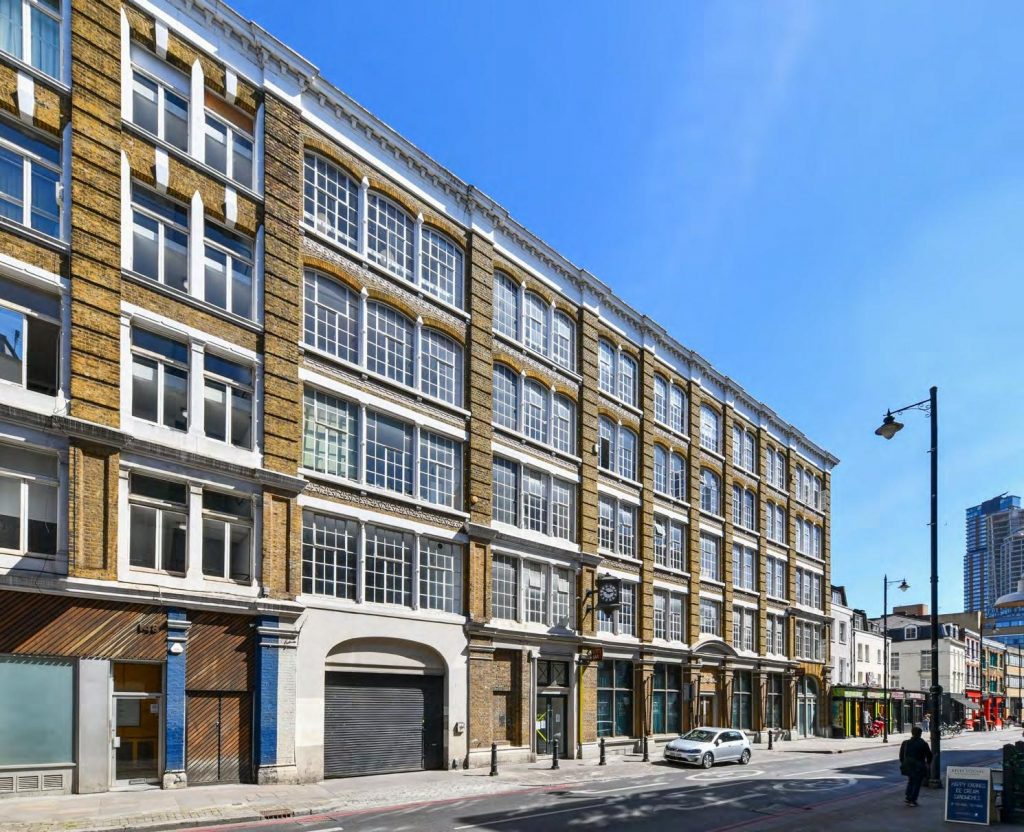 A short walk from Old Street's Silicon Roundabout, Curtain House is a Grade II listed, five storey Victorian warehouse building in the heart of Shoreditch, London's hub for technology businesses and the creative industries. With five London Underground and mainline stations within a 10-minute walk, including the new Elizabeth Line at Liverpool Street station, the property offers excellent connectivity to local and national travel networks.
In line with the Fund's target of reaching net zero by 2040, Aviva Investors will undertake an extensive refurbishment and decarbonisation programme of Curtain House, which will aim to raise the building's EPC rating from its current E-grade to a targeted EPC A-rating. As part of the transformative work, other sustainability measures will include converting the site to an electricity-only operation, installing a solar array and the provision of heating and cooling via an air source heat pump system. Where possible the building fabric will also be upgraded, whilst respecting heritage design constraints.
Once refurbished the building will be managed by Aviva Investors as part of its Smart Buildings Programme, which uses smart technology to minimise the energy usage of buildings. To-date, the initiative has delivered over £1.1 million in avoided energy costs for occupiers, whilst also contributing to an 18 per cent reduction in carbon emissions intensity across the buildings in Aviva Investors' portfolio of assets since 2020.
On completion of the works, expected to start in August 2022, the property will offer over 41,000 sq ft of Grade-A office space across larger than average floor plates for the area, ranging from 6,800 sq ft to 13,500 sq ft. Many of the original features will be retained, with a new reception area and internal atrium with improved natural daylight created, alongside dedicated cycle storage, shower and changing facilities. A self-contained 13,000 sq ft ground floor unit will continue to be occupied by Blues Kitchen, a landmark restaurant and bar, renowned for its live music performances.
The purchase is the second deal Aviva Investors has completed in the Shoreditch area of London in recent weeks and follows its acquisition of the 'Hoxton Campus' in partnership with PSP Investments, which consists of four offices located around neighbouring Hoxton Square, N1. The company also acquired the low carbon, zero fossil fuel Stylus office building on Old Street, EC1, in November last year.
Launched in July this year, Aviva Investors' Climate Transition Real Assets Fund aims to provide investors with exposure to a diversified portfolio of climate-focused solutions across European real assets, as well as the decarbonisation of existing real estate assets.
Source : Company