AXA IM Alts, a global leader in alternative investments with c. €153 billion of assets under management1, announces that construction has begun on a 79,095 sqm site in Kisosaki, near Nagoya, Japan, to develop an institutional grade, multi-let logistics facility. The development site was acquired in March 2020, on behalf of clients and through AXA IM Alts' market leading Real Assets platform, which is the leading2 real estate portfolio and asset manager in Europe, alongside ESR, a leading Asia-Pacific logistics real estate platform. The site was purchased from the Mie Prefectural Government and represents a total investment size of ¥27 billion (€220 million).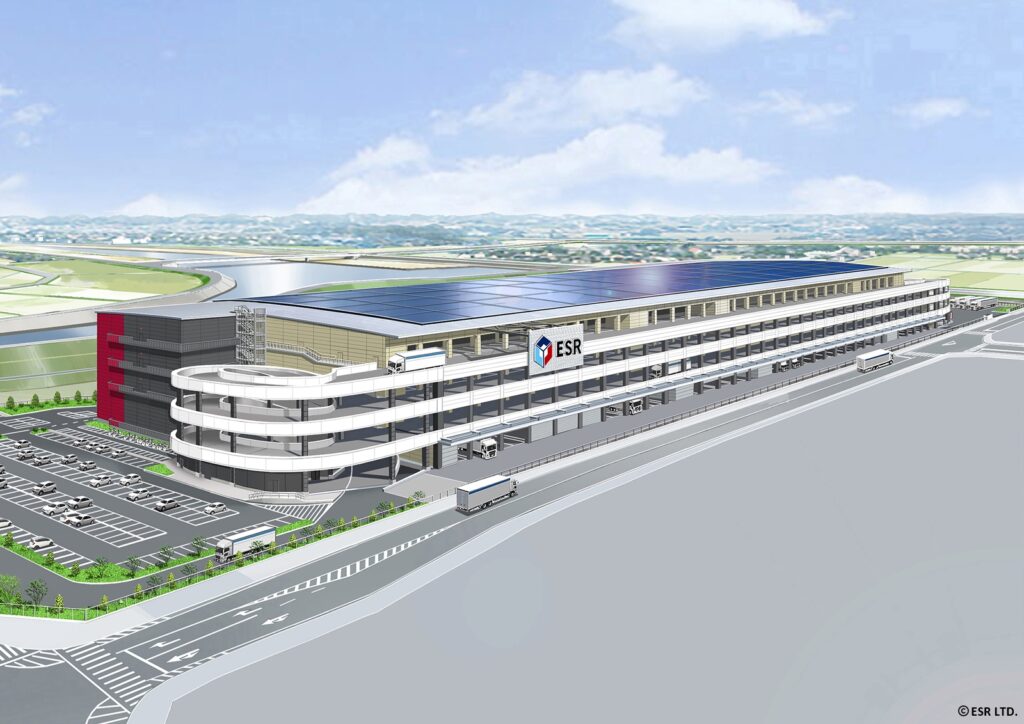 The development will be spread over four storeys and is targeting practical completion by the end of April 2022. With flexible unit sizes ranging from c.5,000 sqm, the c.155,000 sqm building will be suitable for a diverse range of occupiers, who will also benefit from a range of best-in-class amenities. Sustainability has been a key consideration, and the asset is being designed to utilise solar power as well as to meet CASBEE A classification standards. ESR will be responsible for the development phase and support on the leasing programme and management of the completed asset, with marketing for the leasing of the asset currently underway.
Nagoya is the capital of the Aichi Prefecture and is one of the country's major ports and fourth most populous city, with over two million inhabitants. The site's suitability as a distribution hub is enhanced by its strategic location just a half hour's drive from the Nagoya CBD, as well as signficant the infrastructure investment planned for the area, including an extension of the Isewangan Expressway.
This transaction expands AXA IM Alts' c. €2.9 billion global logistics portfolio3 and confirms the ambitions of its Real Assets platform in the logistics sector in Japan, whilst further cementing its relationship with ESR. It follows the announcement in 2019 that AXA IM Alts had formed a long term Japanese core logistics joint venture with ESR, alongside a leading sovereign wealth fund, through the acquisition of a portfolio of six modern logistics assets for over ¥100 billion (c. €807 million), as well as the acquisition of a Prime A logistics asset in the Greater Tokyo area (Kuki) in August 2020.
1 Source: AXA IM Alts unaudited data, as of September 2020
2 Source: INREV/ANREV Fund Manager Survey – June 2020 – in terms of assets under management
3 Source: AXA IM Alts unaudited data, as of September 2020