AXA IM Alts has acquired a site in central Munich, on behalf of clients, on which it plans to develop an innovative and highly sustainable hybrid timber office, commissioning Accumulata Real Estate as the local developer. The site sits in close proximity to the city's central railway station, and was acquired from a Mondis Immobilien GmbH (previously Capital H Immobilien GmbH).
AXA IM Alts is undertaking the c. €185 million project on behalf of its fifth-generation development strategy which recently raised c.€800 million at first close and is targeting developments with strong ESG credentials with a particular focus on high quality, technologically advanced and amenity rich office developments that are experiencing increased occupier demand as a result of Covid. Accumulata Real Estate, a local developer and investment manager, will utilise its experience in driving innovative and future-oriented approaches that focus on people, architecture and technology to reposition the sub-market through the creation of this landmark.
In line with the most stringent standards of sustainability, the new office building will be primarily constructed of sustainably sourced wood using a timber frame around a concrete core. As well as being a fully recyclable and naturally sourced material, the use of timber facilitates increased pre-production off-site, resulting in shorter and more efficient construction timetables which reduce associated disturbance, pollution and traffic. Post construction, a timber building will offer excellent passive thermal protection and contribute to a balanced working environment through its ability to absorb and release excess moisture. The development will be built to the highest ESG credentials and is targeting a Platinum certification for the building as well as further certifications relating to the technology and wellness-focus of the building.
The development site is located on the corner of Schwanthalerstraße and Goethestraße in the centre of Munich, one of Germany's most in-demand and undersupplied office markets. The project will benefit from the ongoing redevelopment of the nearby central train station and its surrounding area which will create a new and very well-connected office hub in Munich.
The development is in line with AXA IM Alts' commitment to seeking to affect positive changes in society through its investments and developments, as focused on the three key pillars of decarbonization of building stock, resilience to the impacts of climate change and building to meet the needs of tomorrow.
AXA IM Alts and Accumulata Real Estate were advised by Arnecke Sibeth Dabelstein Munich and GSK Stockmann Frankfurt.
Ulrike Haack, Head of Transactions Germany, AXA IM Alts, commented: "This acquisition allows us to help set a new standard in sustainable development while delivering a prime new green office building into the structurally under-supplied Munich market.
We are confident that this high-quality, sustainable and technologically advanced office project will deliver the type of office space businesses will prioritise as we gradually emerge from the pandemic and develop new ways of working."
Sylvie Losch, Head of Development Germany, AXA IM Alts, added: "We have been very clear in stating our ambition, both for this development strategy and as a wider group, to marry the needs of ESG stewardship with occupiers' demand and the investment requirements of clients of our fifth generation development strategy. Embarking on this highly innovative hybrid timber frame development is a clear example of how we can achieve this while actively minimising our environmental impact."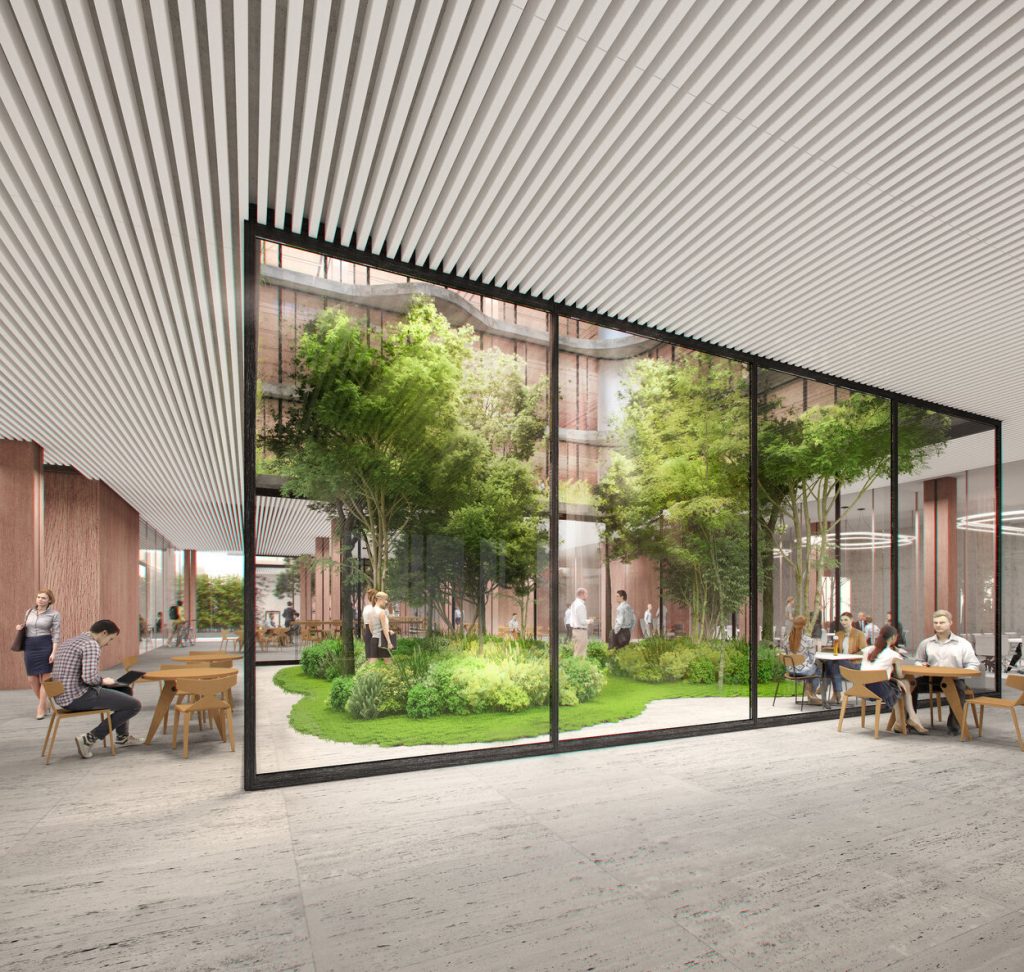 credit image : WILMOTTE
Source : Company