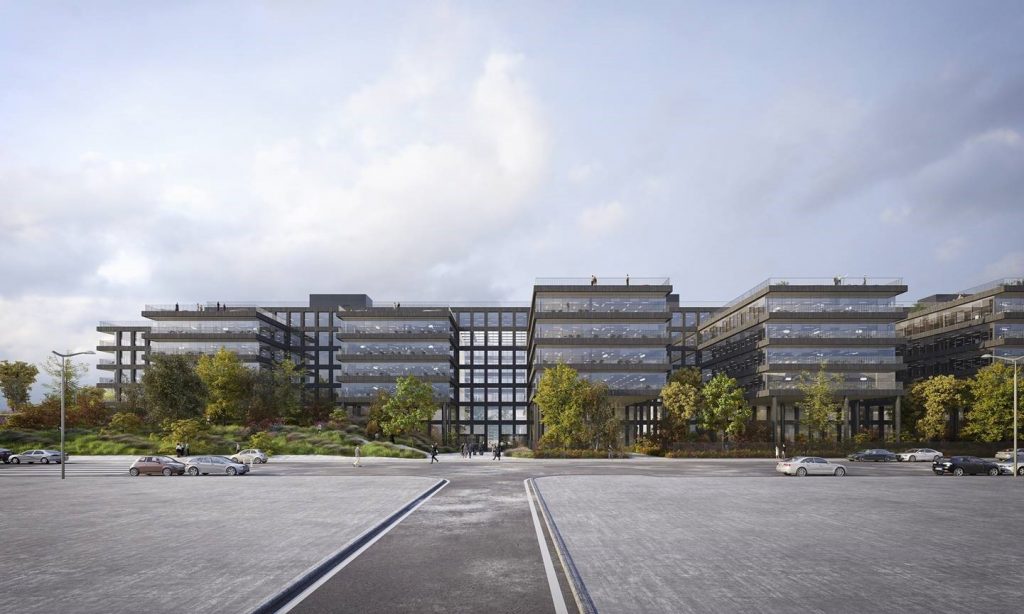 AXA IM Alts, together with Redman, announce the launch of construction of BLACK, a c. 50,000 sqm sustainable urban mixed-use building in Paris. The development site was acquired by AXA IM Alts, on behalf of clients, in 2020, and the project aims to create one of the largest low-carbon buildings in France.
Located in Clichy, a few minutes from the Porte de Clichy and the Paris Judicial Court (17th arrondissement), the asset will comprise c. 50,000 sqm of flexible workspace across two buildings, accommodating over 4,000 employees. Designed to reflect changing working and living patterns, with a clear emphasis on sustainability, BLACK will incorporate nearly 10,000 sqm of outdoor spaces, including a multitude of gardens, balconies, and terraces. The campus will also include 1,000 sqm of bicycle storage to promote an active lifestyle while encouraging low-carbon travel to and from the office.
The development is being built to very high green credentials and aims to achieve a range of certifications, including BBCA, BREEAM, Biodiversity, HQE, E+C-, Osmoz, R2S and WiredScore, with a number of these certifications focused on reducing the carbon footprint of the asset. The building will use low-carbon materials during the construction phase, including low-carbon concrete and timber, while also looking to reuse materials where possible.
Expected to complete by the end of 2023, this project is being developed on behalf of Development Venture IV (DV IV), AXA IM Alts' fourth generation development fund, which pursues long-term capital gains by implementing a develop-to-trade approach across Europe, primarily in France, Germany, Spain, and the UK. BLACK is one of eight development projects being built on behalf of DV IV and marks the third investment in the Grand Paris region, following the development of Alphabet, a 40,000 sqm office development in Bois Colombes, and Parallèle, a 30,000 sq office development in Courbevoie.
Source : AXA IM Alts