AXA IM Alts announces that it has completed the sale of the 26,000 sqm Keiko tower office development in Paris area, with completion set for 2023, to Macifimo, who changes its name and becomes Aéma REIM, part of Aéma Group which intends to establish its headquarters by 2024. The transaction has been made on behalf of clients through AXA IM Alts' market leading Real Assets platform.
This disposal culminates AXA IM Alts' successful regeneration of the 40 acre Issy-les-Moulineaux site and follows the development and subsequent sale of 3 residential towers in 2018, as well as Aquarel tower, a 33,000 sqm office building in 2019. These buildings are home to a range of international businesses, and some Aéma Group's entities will join the likes of other notable global companies in establishing its prominence in the district.
AXA IM Alts has developed the iconic building with a focus on people, wellbeing and sustainability. As such, Keiko tower will offer a range of high-quality services and amenities that reflect how people want to work in the future, including a range of amenities for occupiers, an auditorium, a business center, a restaurant overlooking the Seine, and 750 sqm of terraces across multiple floors, with a rooftop terrace offering a unique 360-degree view of the city. Occupiers will also benefit from generous car and motorcycle parking facilities in the basement, alongside shower and changing facilities, while a c.300 sqm bike park will be built to encourage occupiers to travel to work in an eco-friendly and healthy way.
Spread across 14 storeys, the office has been inspired by ancestral Japanese notions of harmony, incorporating asymmetric glass plates across two wings to create an image reminiscent of the armour worn by the samurai. It will be developed by Sefri Cime, with the architecture designed by Loci Anima Architecture.
The site is located in Issy-les-Moulineaux, south-west of Paris, in the third largest metropolitan district in the city. The area comprises a range of residential and social housing, retail, offices and a plethora of green spaces along the banks of the Seine. Overlooking the river, Keiko tower will offer easy access via a range of public transportation networks and sits adjacent to the Issy-Val de Seine train station. With trains to La Défense and Gare Montparnasse in just 20 minutes by train, the building is also accessible via the metro, bus and RER networks.
Image  credit : Architects  Loci Anima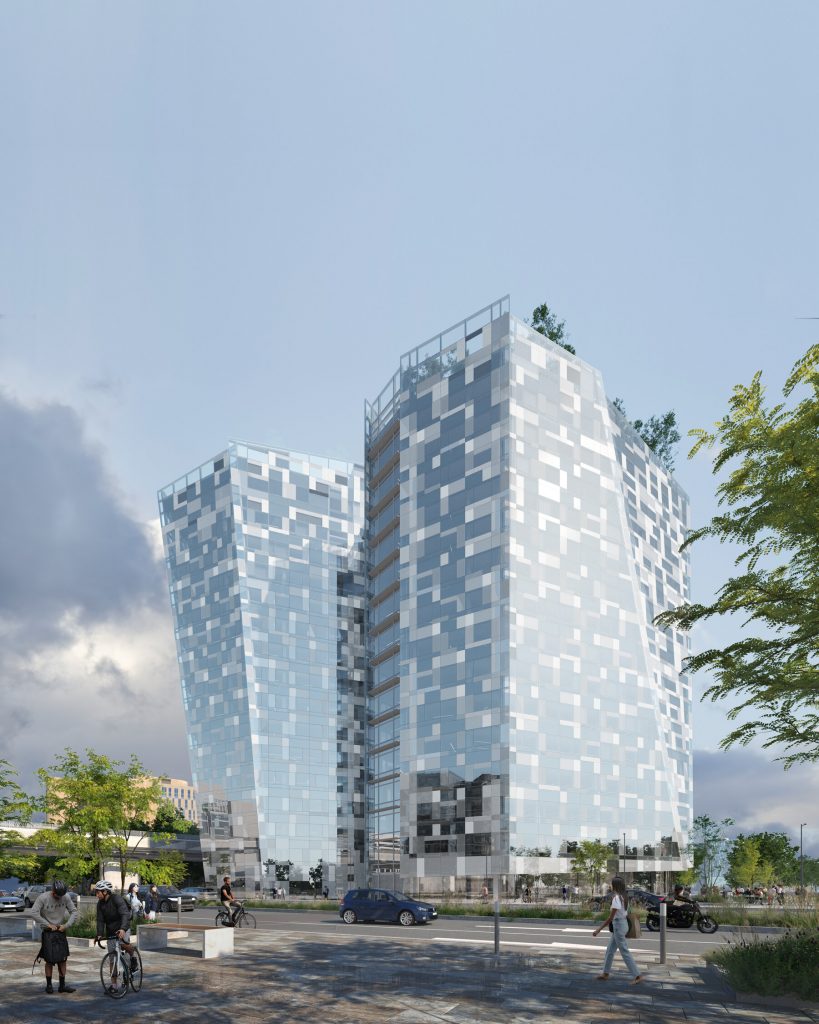 Source : Company