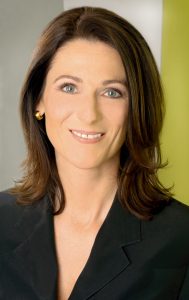 'Through her leadership role at BNP Paribas Real Estate and her wider impact within the European commercial property industry, Barbara is an inspiration for everyone working in the sector,' said Martina Malone, senior vice president, Client Relations, Europe at Prologis.  'Barbara is a worthy winner of PropertyEU's inaugural Most Influential Woman of the Decade award and we congratulate her on her many achievements.'
Austrian-born Knoflach has a long career in European real estate spanning almost two decades. Currently in charge of investment management at BNP Paribas Real Estate, she was previously CEO of SEB Immobilien and in her early years worked for Deutsche Bank. Knoflach is one of the few women in real estate in such a senior position in Europe.
'In our experience, an inclusive and diverse workplace encourages the creative thinking that helps us to make good business decisions in a complex environment,' said Ben Bannatyne, president of Prologis Europe.  'We are delighted to support the PropertyEU Most Influential Woman of the Decade Award and hope that it will promote further diversity within the European property industry.'
PropertyEU editor-in-chief Judi Seebus presented the award at a gala ceremony held at the Banqueting House at Whitehall Palace in London on Wednesday 26 April. As one of the industry's female pioneers, Knoflach is a great example for women in the industry, she said.  'Women who succeed need to be better than the average male in the same position. Barbara brings expertise, passion and dedication to the job as well as a great sense of humour.'
As announced previously, Patrizia Immobilien won the overall Deal of the Decade Award for its acquisition of the giant LBBW housing portfolio in Germany for €1.4 bn in 2012, the biggest property deal in Europe that year. The Augsburg-has claimed the top prize in the residential category of PropertyEU's Deal of the Decade Awards and is the overall winner of the competition.
Pictured : Barbara  Knoflach
Source : PropertyEU