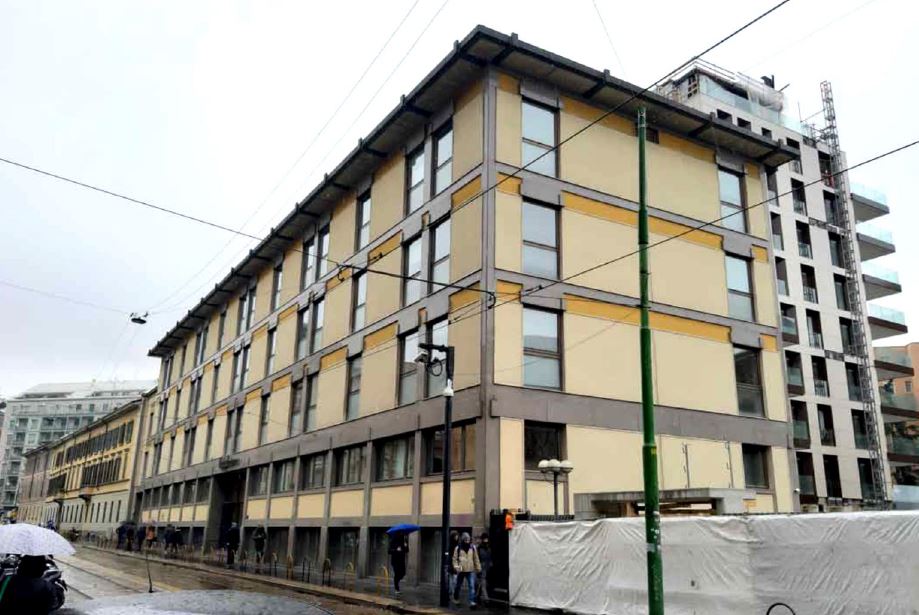 Barings, one of the world's largest diversified real estate investment managers, announces the acquisition of Corso di Porta Vigentina 9 ("The Property"), an office building located in Milan, Italy. The Property was purchased on behalf of the Barings Real Estate European Value Add Fund I.
Corso di Porta Vigentina 9 comprises ca. 4,000 sq m of space across four floors above ground and presents an opportunity to redevelop the building into high quality, energy efficient Grade A office accommodation. Further improvements will be made to modernise and enhance the building, including the façade, entrance hall and equipment, to appeal to a diverse range of tenants. The size of the building would cater well as single occupation use and would be ideal for a company headquarter in Milan.
The asset is prominently located in central Milan on the edge of the historical city centre and walking distance from the Piazza Duomo. The Property offers excellent connectivity via Milan's bus, tram and metro networks with the latter located approximately 80 metres away ("Crocetta" stop, line n.3). Ideally situated to the n.4 metro line, which is expected to open in 2023, and an easy 20 minute commute to Linate Airport.
Valeria Falcone, Managing Director, Real Estate Country Head Italy and Portfolio Manager at Barings, said:
"Corso di Porta Vigentina 9 is our fourth value-add transaction in Milan as we continue to capitalise on the high demand and limited availability of quality office space in the city. The office market in Milan is strong and we are confident that by undertaking a comprehensive refurbishment of the building we will be able to let the space at an attractive rent on either a single or multi-let basis."
Barings Alternative Investments (BAI), part of Barings LLC, is a 470+ associate team located across 11 countries that manages $48.6 billion* in client capital. BAI seeks differentiated sources of returns by incorporating decades of investment experience in alternative assets offering investors access to a diverse range of opportunities across private equity, real assets, asset-based investments and the four quadrants of real estate. We serve as a trusted partner to clients, leveraging our global presence and robust origination capabilities to identify the most attractive risk-adjusted return opportunities. As a leading global real estate investor and asset manager, the Barings Real Estate team offers a broad range of investment opportunities across the public and private debt and equity markets, investing across property sectors with a focus on global relative value and trend-backed preferred strategies.
Source : Company