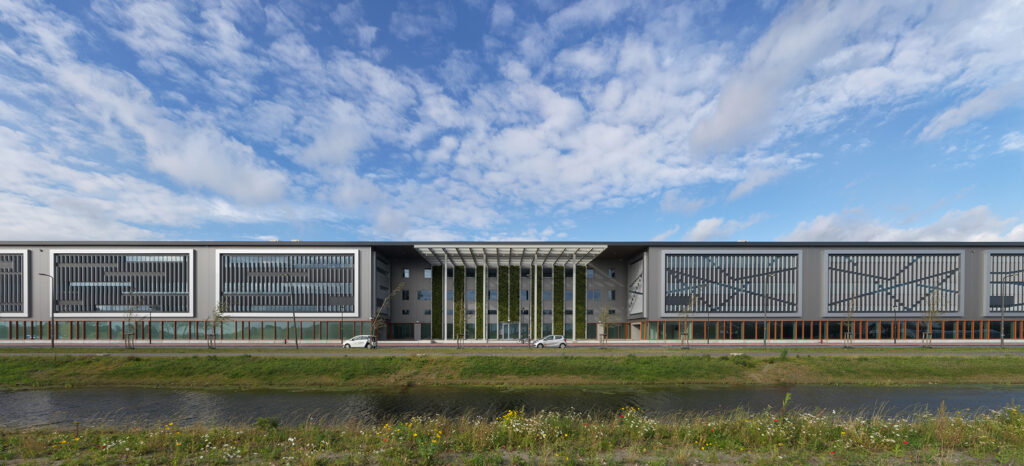 Barings, one of the largest diversified real estate investors in the world, has let a 5,000 sq m Grade A logistics unit at Abc Square, the first logistics building to be developed at Schiphol Trade Park in Hoofddorp, the Netherlands. The letting, which takes the newly built asset to 100% occupancy, has been completed on behalf of a core investment strategy.
Logistics company, Rapid Logistics, has agreed a long lease for the unit, which increases the WAULT of the asset to 7.5 years. Rapid Logistics will join three other occupiers at Abc Square, including OTX Logistics and ICE Robotics EMEA.
The unit forms part of a single 36,000 sq m building, which was developed and completed by Barings and a joint venture between Delta Development Group and VolkerWessels Logistics Development earlier this year. The building has been designed to a very high standard and according to the 'Cradle to Cradle' philosophy, which aims to ensure that a significant element of the building can be recycled in the future. Additionally the property is expected to achieve a BREEAM 'Excellent' rating.
Situated on Schiphol Trade Park, the asset is just one mile from Schiphol Airport, with direct access to the A4 highway. The building, which is in the heart of the Randstad conurbation, is ideally located for both production and distribution and benefits from access to high-quality transport links.
Source : Barings Real Estate