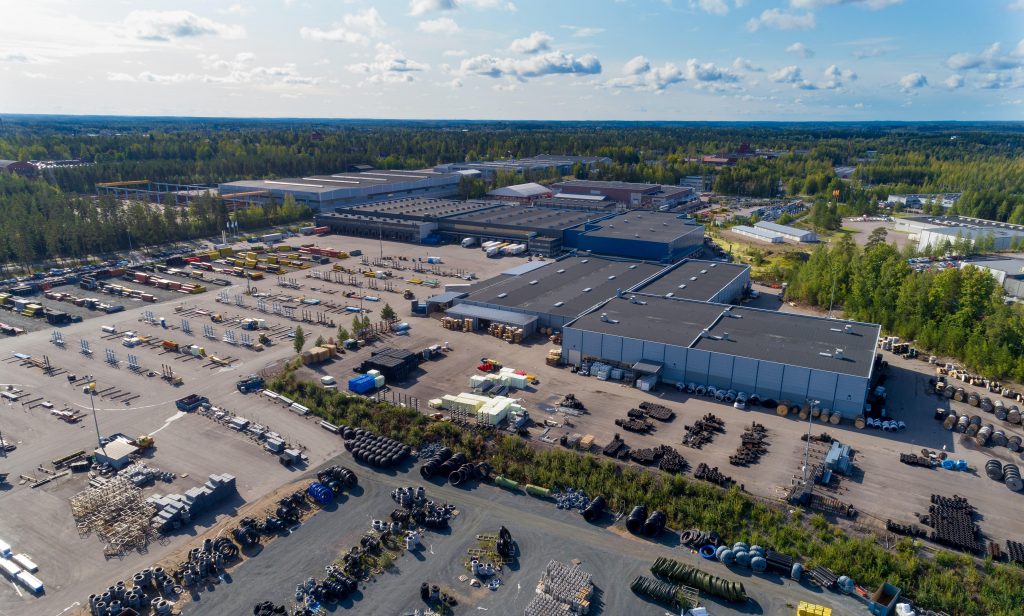 Barings, one of the world's largest diversified real estate investment managers, has acquired a logistics asset in the Helsinki region of Finland in an off-market transaction for €86 million from NRP, on behalf of a pan-European core strategy.
The asset comprises a logistics facility with a GLA of c. 40,000 sq m and c. 170,000 sq m of outdoor dispatching and storage space, which is fully let to Onninen, Finland's market leader in technical wholesale services, which uses the assets as their Finnish central warehouse. The site also has over c. 100,000 sq m of unused building rights and site coverage of around 19%, allowing the potential for future development opportunities.
The asset is located in Hyvinkää, one of the Helsinki region's top logistics municipalities, and benefits from strong transport links to central Helsinki and the rest of Finland via the E12 and 25 highways. The country's busiest cargo port, Vuosaari, and Helsinki Airport can be reached in under an hour's drive.
The Helsinki region is Finland's most sought-after logistics location and is experiencing unprecedented demand from logistics occupiers due to its export driven economy and well established international transport links. Manufacturing and logistics form an important part of Finland's economy, and the country was ranked 12th of 160 countries in the World Bank's international Logistics Performance Index, signalling its global prominence.
Thorsten Slytå, Managing Director, Head of Nordics at Barings, commented: "This acquisition presented an exciting opportunity to acquire a logistics centre, which is mission critical to the occupier, in an excellent location in the Helsinki region. The Helsinki region generates a third of Finnish GDP and this site sits in the heart of Finland's thriving logistics market. Its central location on a national basis, with strong intermodal transport links, means it is well placed for the occupier to capitalise on both domestic and global demand. Boasting high quality warehouse space and significant unused building rights, this asset allows for a high degree of flexibility and expansion to meet the ever-evolving needs of occupiers. Additionally, this acquisition strengthens our existing relationship with the Onninen, following our acquisition of their central warehouse in Örebro Sweden, at the end of last year. In the Nordics we have deployed c. €300 million across seven logistics transactions over the last 12 months."
Gunther Deutsch, Managing Director, Head of Real Estate Transactions – Europe at Barings, added: "Demand for logistics space in strategic locations has seen rapid growth in recent years across Europe, driven in part by the rise of e-commerce. The potential de-globalisation of supply chains driven by COVID-19 will increase the demand for well located logistics facilities. Our ambition is to expand our logistics footprint further in the Nordics, and across Europe where we have completed or are in exclusivity on c. €650 million of logistics acquisitions in 2021. These investments are across the risk spectrum from core to value add, with forward speculative developments representing a significant share. The logistics sector remains one of our key conviction calls across our markets, including the Netherlands, UK, Germany, France, Italy and Spain."
Source : Barings Real Estate