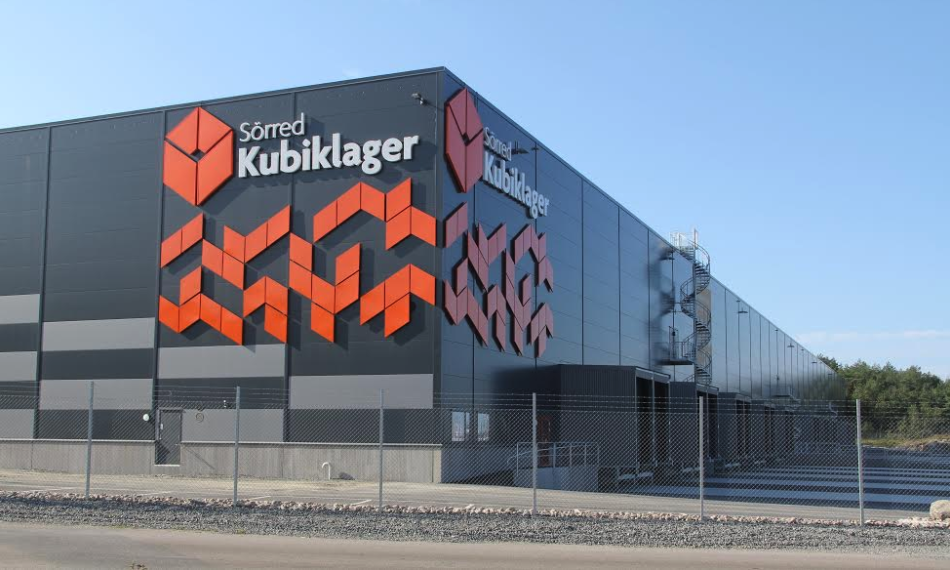 Barings, one of the world's largest diversified real estate investment managers, announces that it has agreed to acquire, in an off-market transaction, a newly built Grade A logistics asset, Sörred Kubiklager, in Gothenburg, Sweden, from multinational construction and development company Skanska, for €26 million on behalf of a core investment strategy.
The facility comprises c. 20,100 sq m of space, which can also be subdivided into one to four units ranging from 3,500 to 6,500 sq m. The asset has been constructed to a high quality specification, including office space, roof-mounted solar panels, 23 loading docks and 58 parking spaces, as well as meeting the requirements of the EU's GreenBuilding programme. The asset's first tenant Facil, a global full-service provider of fastening solutions and C-parts will move into its space during the second quarter of 2021. Barings' strategy is to let up the remaining space assembling a strong line-up of occupiers.
Gothenburg is ranked the most attractive logistics location in Sweden due to its central location on the west coast, its direct access to the motorway network and its proximity to the largest container port in the Nordics. The asset is positioned north of Gothenburg Harbour, close to both the E45 and E6 major highways, and within the Nordic Trade Triangle, which is defined as the main transport routes that link Stockholm, Oslo, Helsinki and Copenhagen.
Gunther Deutsch, Managing Director, Head of Real Estate Transactions – Europe at Barings : "This acquisition represents the third logistics transaction and sixth asset we have secured in Sweden over the last 12 months and shows our commitment to the Nordic markets and this sector, which remains a strategic priority for us in 2021 due to the structural growth drivers including the rise of ecommerce. Our European target investment volume for logistics will increase up to €900 million for 2021 across our covered regions, which include the Netherlands, Germany, the UK, Italy, France and Spain, where we will be targeting both portfolio and sale-and-lease back transactions. "
Source : Company