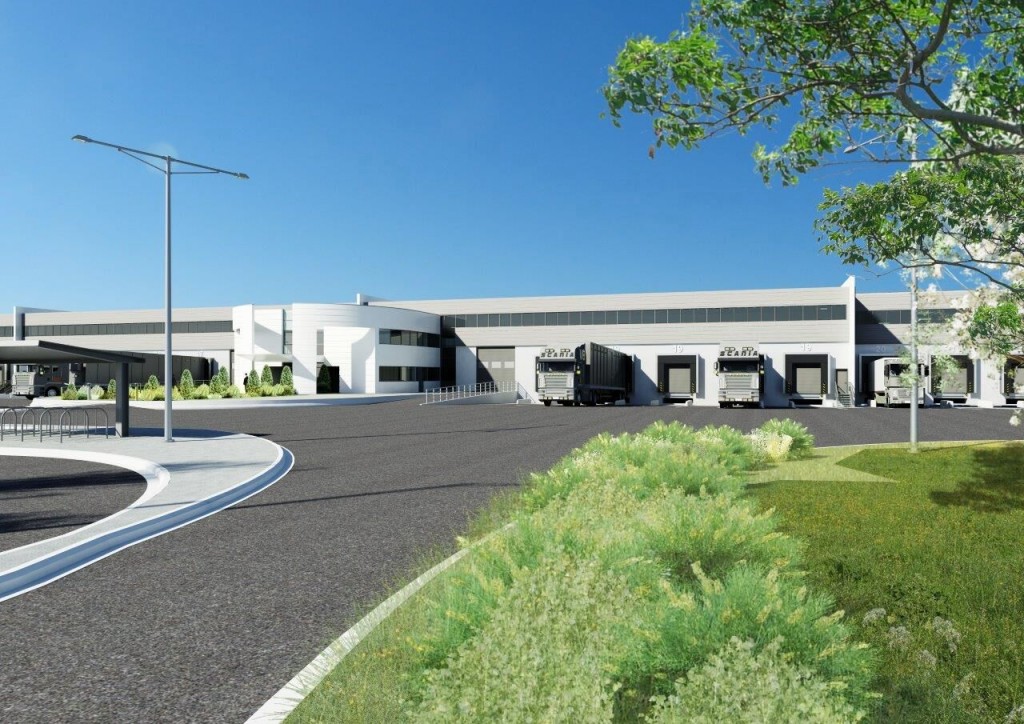 The CBRE Industrial Fund (EIF) has laid the first foundation of the development of the last phase at the logistics park 'La Porte des Champs', France.
The 26,500 sq m development is located next to three other logistics buildings that were acquired by EIF in 2009. The warehouse will be developed by the Panhard Group, one of the most accredited logistics developers in France, who also developed the other three warehouses owned by EIF. Once completed, the total lettable area of all four buildings will amount to 110,000 sq m.
The new warehouse is expected to be completed by the end of 2017. It will be highly flexible, benefiting from multiple operating permits (ICPE 1510, 1530, 2662, 2663) and will obtain a "Very Good" BREEAM certification.
The logistics park is situated in the French corridor, a recognised and well established logistics market.  It is located in the city of Survilliers, near the Roissy Charles-de-Gaulle airport and the A1 highway and is 30 km north of Paris's ring road.
Pierre-David Baylac, Fund Manager of EIF, said: "The "La Porte des Champs" logistics park is one of the flagship assets in our logistics portfolio in France. We are looking forward to working with Panhard Group on this high quality project to complete the park.
Since the Fund re-opened in 2014, the fund has acquired 15 assets in Europe, of which nine are in France."
This acquisition has been financed by ING. CBRE Global Investors was advised by Monassier & Associés and Batyom as a technical advisor.
Source : Company