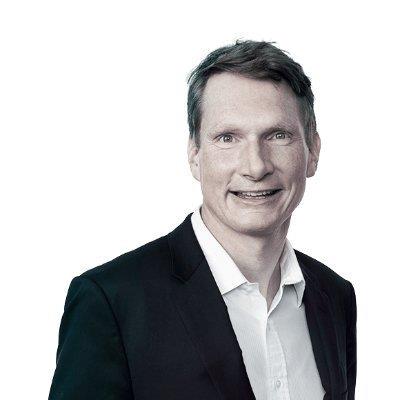 E' iniziato ieri 16 novembre, e si protrarrà per cinque giorni , il "Sustainable Innovation Forum" , evento internazionale che ieri ha visto come centrale la sessione su "Global Green Deal : can we do it and what does it really mean? ".
Si riporta qui volentieri la sintesi dell' intervento di Florian Weig, Senior VP for Corporate Strategy di BMW , Gruppo partner della manifestazione. Da ricordare, nel discorso di Florian, la seguente frase : « We don't do sustainability at BMW. We make BMW sustainable».
« I want to start by conveying warm regards from our group headquarters here in Munich. The BMW group has been actively involved in the United Nations Climate Change conferences since 1992.
Unfortunately, we can only get together for a virtual meeting this year.
COVID-19 has thrown the world economy of course almost overnight, the BMW group has been affected along with everybody else. But the pandemic is also an accelerator, for instance, for electric mobility. More about that in a moment. Despite the crisis, we won't be compromising on sustainability, climate and environmental protection. These are top priorities for the future of our society. As a company, we are part of the society and we are aware of our responsibility. Because we are aware of what the eighth UN Secretary General Ban Ki Moon said in his speech, if we get things right, we can steer a sustainable and inclusive recovery for all. Sustainability has a long tradition with us. During the oil embargo of 1973 we were the first automotive manufacturer to appoint an environmental officer for the company. Because environmental issues are of central importance for car makers in particular. More specifically, sustainability has shaped our decisions and strategy for almost half a century. We are fully committed to the Paris Climate Agreement and are keeping up the pace over complying with co2 emission limits.
Despite the pandemic, we are taking things a step further this year. Corporate success and sustainability are inseparable. This is why we are taking sustainability to the next level, putting it at the centre of our corporate strategy.
We don't do sustainability at BMW. We make BMW sustainable.
Sustainability makes products all the more popular, and it makes their use and consumption guilt free. The development of electromobility shows this very clearly emobility has proven to be a substantial sales driver in these difficult times. By the end of September of this year, we sold over 100,000 electrified vehicles. Altogether we have put more than 600,000 electrified BMWs on the road worldwide. Despite the pandemic we will meet the European carbon dioxide target this year and next. In 2020 alone, our fleet consumption is about 20% down year on year and accomplishment . The BMW three has since sold over 200,000 times and is already today a sought after icon.
Now as demand for electric mobility is picking up pace we are entering phase two of the transformation with highly innovative vehicles. By 2023 we will have a total of 25 electrified BMW models on the road 12 of them fully electric. In the coming years, we are planning to electrify all model series. By the end of 2021 we will have five fully electric serious production vehicles, the BMW three, the Mini Cooper se, bmw x three, BMW IX and BMW i for another milestone will be the next generations of the BMW seven series five series and x one, each fully electric. The ix celebrated its premiere here in Munich on November 11.
Sustainable mobility does not start with a car. We take a holistic view of the topic, expanding our production network for mobility and components and investing in research and development. These investments will prepare us for phase three in the second half of the decade, we ensure the expansion of digital connectivity and suitability for high volume production. This is how we can optimise our footprint. Thanks to the new cluster architecture, every BMW plant worldwide will be able to produce one of our electric cars. Our new plant in Hungary will play a key role in these efforts. Our new architecture, centred around battery electric vehicles will be launched there in the mid 2020s. To make an effective contribution to climate protection, we continuously improve the overall environmental footprint of our products from resources to recycling. The greater the share of immobility, the more the focus is shifting to carbon dioxide reductions in the supply chain. The production of the high voltage batteries uses a lot of energy, up to 40% of carbon emissions in fully electric vehicles are generated in battery cell production depending on production side and electricity mix around one third directly by the cell manufacturer. This is where we start with our co2 reduction.
To conclude, I'd like to underscore once more just how important sustainability is that the BMW group, the BMW group is fully committed to the Paris Climate Agreement. We are setting a course that is much more ambitious than the two degrees target. We provide input to establish a circular economy that works in the long term sustainability and corporate success belong together. This approach is also reflected in the remuneration of the board of management and senior executives».