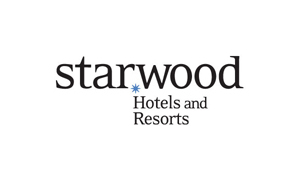 Starwood Hotels' Global Growth Continues Unabated, with 74 Hotel Openings in 2013 and Fourth Consecutive Year of Increased Deal Signings. Starwood Hotels & Resorts Worldwide today announced it opened 74 new hotels in 2013, representing approximately 16,200 rooms in 22 countries, strengthening its global lead and expanding its footprint particularly in developing markets. The company signed 152 new hotel agreements in 2013, marking the fourth consecutive year of increased signings and the highest number of new hotel deals signed since 2007. Starwood expects another strong year of global growth in 2014, with hotel openings and deal signings across all nine brands in more countries than ever before through organic growth. "There is a global travel revolution underway, and the secular trends of rising wealth, rapid urbanization and increasing digital interconnectivity make us as confident as ever about demand for high-end travel," said Frits van Paasschen, President and CEO of Starwood Hotels & Resorts Worldwide, Inc. "As the largest high-end hotel company in the world, with a penchant for innovation, an unmatched portfolio of design-led brands, global properties, and a valuable pipeline, Starwood is well positioned to benefit disproportionately from these seemingly unstoppable growth trends."
Starwood signed more new hotel deals in 2013 since before the global economic crisis. In 2013, Starwood signed a total of 152 new hotel management and franchise agreements, which represents an increase of 16 percent over 2012 signings levels. The company also signed 75 contract renewals, up nearly 34 percent from the previous year. "Consistent, sustainable high-quality portfolio growth in both mature and emerging markets led to another strong year of openings, incremental hotel agreements and the highest number of contract renewals in our company's history," said Simon Turner, President of Global Development for Starwood Hotels & Resorts Worldwide, Inc. "Our highly sought-after brands, backed by the collective strength of our global platform and experienced, local teams continues to give us an advantage and sets us apart from the competition, allowing us to deliver unmatched value to our hotel owners." Starwood has the largest high-end hotel portfolio of any of its competitors outside the United States, with nearly twice as many rooms as Marriott or Hilton, and nearly four times as many rooms as Hyatt in emerging markets. In line with macroeconomic trends, nearly 75 percent of the company's development pipeline and 60% of the 2013 signings were in fast-growing markets, including Bangladesh, Malaysia, Indonesia, Colombia and Saudi Arabia.  van Paasschen continued: "Globalization continues to spur economic growth, infrastructure development and, for us, footprint expansion. 2014 already looks to be shaping up as a better version of 2013 with a number of key milestones for us, including the opening of our 200th Westin, 200th Four Points by Sheraton, and more Le Méridien hotels in any one year since we acquired the brand in 2005. We have a balanced approach to development, with continued focus on growth in the world's fastest growing economies, and we are also seeing significant opportunities in established markets where conversion momentum continues and record low supply and growing demand are driving growth." Approximately 40% of Starwood's 2013 signings were in developed markets, with 13 conversions that signed and opened within the year. Conversions will continue to fuel growth in North America with increased momentum in Asia Pacific, the Middle East and Europe. Turner added: "We continue to look for the right partners, creating the right properties, in the right places, and our agile development approach allows us to adapt our growth strategies based on specific geographies and brand needs for both new development and conversions. Last year, we signed the most conversions in any one year since 2006, showing the increased demand for our brands and our flexibility, enabling our partners to maximize the value of their assets quickly and cost-effectively." Starwood is also seeing an increased interest in adaptive reuse projects, particularly for its Aloft brand. The company opened three such projects this year: Aloft Orlando Downtown, Aloft Tulsa Downtown and Aloft Miami – Brickell, in addition to signing Aloft New Orleans. Starwood will open another three adaptive reuse Aloft hotels in 2014 with Aloft Liverpool, Aloft Detroit, and Aloft Tampa Downtown, as the company continues to look for opportunities to use this approach across its brands in cities throughout the world.
Starwood Doubles Luxury Footprint in Six Years .As wealth rises around the world, so does the appetite for luxury hotel accommodations in all corners of the world. To meet this new global luxury demand, Starwood has doubled its luxury portfolio over the past six years, lengthening its lead in the luxury space. Today, Starwood has more than 160 luxury hotels operating under its St. Regis, The Luxury Collection and W brands, with more than 90 percent of the luxury pipeline in fast-growing markets. Starwood opened six luxury hotels in 2013 including its first W ski retreat with the W Verbier, and its first W hotel in mainland China – W Guangzhou. Other luxury openings included The St. Regis Abu Dhabi, the brand's second hotel in the Emirate and third hotel in the Middle East, and three properties under The Luxury Collection brand in Athens, Greece; Koh Samui, Thailand; and Cusco, Peru. In 2014, the company will open 10 new luxury properties, making debuts in four countries. Key openings will include W Bogota, marking the W brand's entry into Colombia; W Beijing, furthering the W brand's footprint in strategic Chinese destinations; The St. Regis Istanbul and Chengdu; and six new hotels under The Luxury Collection brand in destinations including Odessa, Ajman, Dalian and Hangzhou in China, and Broumana in Lebanon.
Starwood's Upper Upscale Brands Make Strong Gains .Starwood opened 30 hotels and signed 60 new hotel deals in the upper upscale segment in 2013, under its Sheraton, Le Méridien and Westin brands. The iconic Sheraton brand continues to serve as a growth leader for Starwood, paving the way for growth across the company's other brands. This year, Sheraton will debut in numerous new markets including Samoa, Tajikistan and Kazakhstan, and re-enter Iraq with the opening of Sheraton Dohuk Hotel. Building on its first-mover advantage, the Sheraton brand is on track to open its 500th hotel in 2016. Le Méridien signed more new hotel deals in 2013 and will open more new hotels in 2014 than any other year since Starwood acquired the brand in 2005. While conversion opportunities make up a significant part of the brand's growth momentum in developed markets, Le Méridien brand is also continuing to expand its presence in less established regions around the world in 2014 with planned openings in markets such as India, Bangladesh, and Thailand.Propelled by the worldwide success of its distinctive wellness positioning, Westin is poised to open its 200th hotel worldwide this year, as well as its 20th in China. Key Westin openings this year include The Westin Zhujiajian and The Westin Qingdao in China.
Starwood's Mid-Market Brands Build on Strong Growth Momentum .Building on significant deal signing momentum in 2013, Starwood's mid-market portfolio, or what the company refers to as its specialty select brands, including Four Points by Sheraton, Aloft and Element, has grown nearly 80 percent since 2008.These brands are gearing up for another strong year of growth, on the heels of 37 openings and 77 new signings in 2013. Four Points by Sheraton, Aloft and Element account for approximately 40 percent of the company's development pipeline and nearly 45 percent of expected hotel openings worldwide in 2014, reflecting the appetite for affordable and reliable global hotel brands in both major metro and secondary or tertiary markets around the world. The Four Points by Sheraton brand will reach its 200th hotel milestone in 2014 fueled by increasing demand in markets worldwide with more than 20 new hotels openings. The brand had a record year of signings and boasted the most openings and signings of any Starwood brand in 2013. Aloft Hotels, the design-led, tech-savvy hotel for the next generation of traveler, had the strongest signing year in 2013 since pre-crisis. This year, Aloft will open its fifth hotel in Latin America – Aloft Guadalajara, and make its debut in Riyadh, Saudi Arabia; Suwon-city, South Korea; and Liverpool, England. Starwood's eco-innovation lab, Element Hotels, had its strongest year of signings in 2013 since pre-crisis, and will open four hotels in 2014, including one in Frankfurt, marking the brand's entry in Europe.
Starwood Preferred Guest Continues to Reinvent Customer Loyalty .Just as the company's footprint has grown significantly, its most valuable guests have also increased their loyalty to Starwood around the globe. Despite the global economic crisis, Starwood Preferred Guest (SPG) active membership has grown by 56 percent over the last five years. On any given night, more than half of Starwood's guests are SPG members. Not only are there more people enrolled in SPG than ever before, the program makeup has shifted. In 2008, nearly two thirds of SPG members were U.S.-based, while today that number is only 47 percent. Membership in emerging markets has grown fivefold in that time. China has catapulted to Starwood's second largest SPG market and fastest growing, followed by India, UAE and Brazil.
Source : Company