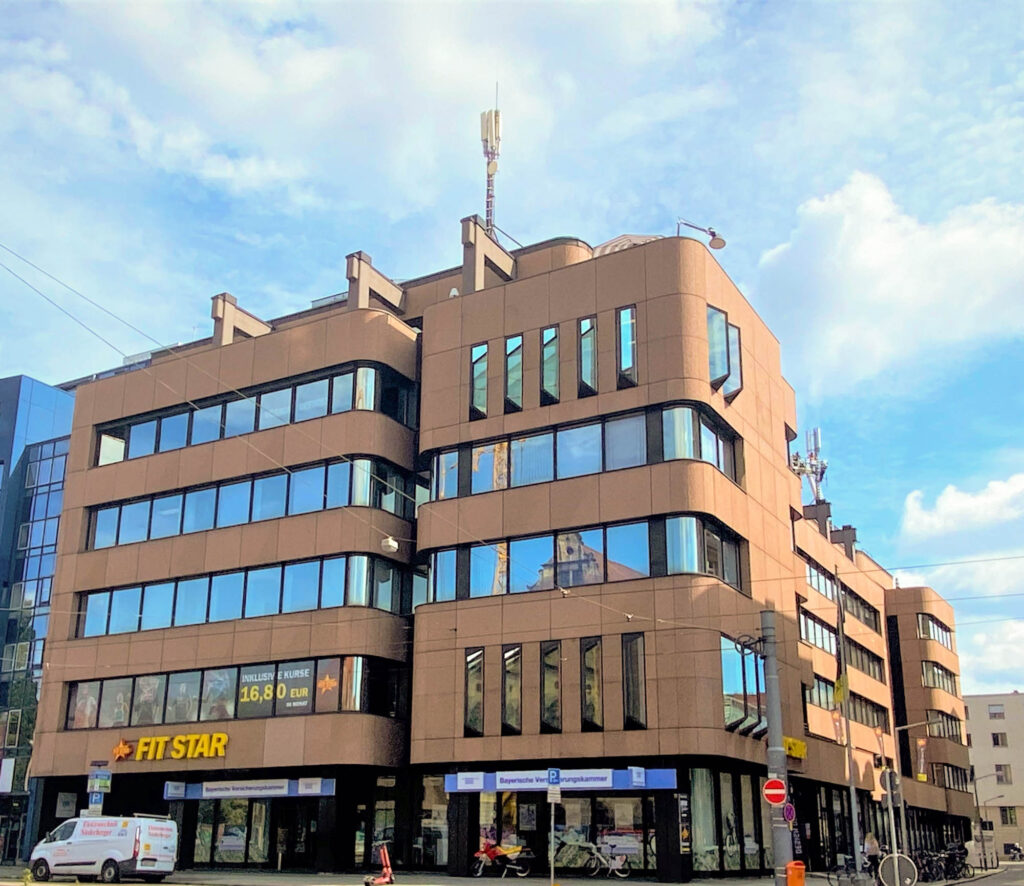 Deutsche Investment has expanded its real estate portfolio in the office asset class: It purchased a mixed office/retail building of around 8,000 square metres of lettable area on behalf of its "Deutsche Investment – Büro I" separate asset pool. The total investment costs approximate EUR 28 million. The seller is a family office. Colliers International acted as advisor during the transaction.
The location in downtown Nuremberg is located in the immediate vicinity of the central railway station and of the historic town centre. Numerous shopping venues, restaurants and cultural amenities lies within walking distance, as is the city's landmark, the imperial castle. The six-storey building, completed in 1976, is structured for multi-tenant occupancy. Tenants have the use of 65 parking spaces on the premises.
"The office as central workplace is here to stay, no doubt about it. Even if classic office work is being permanently changed by mobile work models, the office as central anchor and communication point will gain, rather than lose, in significance. Centrally located, conveniently accessed office locations remain very much in demand," said Enver Büyükarslan, the main shareholder of Deutsche Investment KVG.
The investments on behalf of the "Deutsche Investment – Büro I" separate asset pool concentrate to 50 percent or more on Class A cities and on selected fast-growing cities in Germany. The assets of the existing property portfolio are currently spread across the states of Berlin, Hamburg, North Rhine-Westphalia, Bavaria, Saxony, Saxony-Anhalt and Thuringia.
Source : Deutsche Investment