( 2 settembre 2019)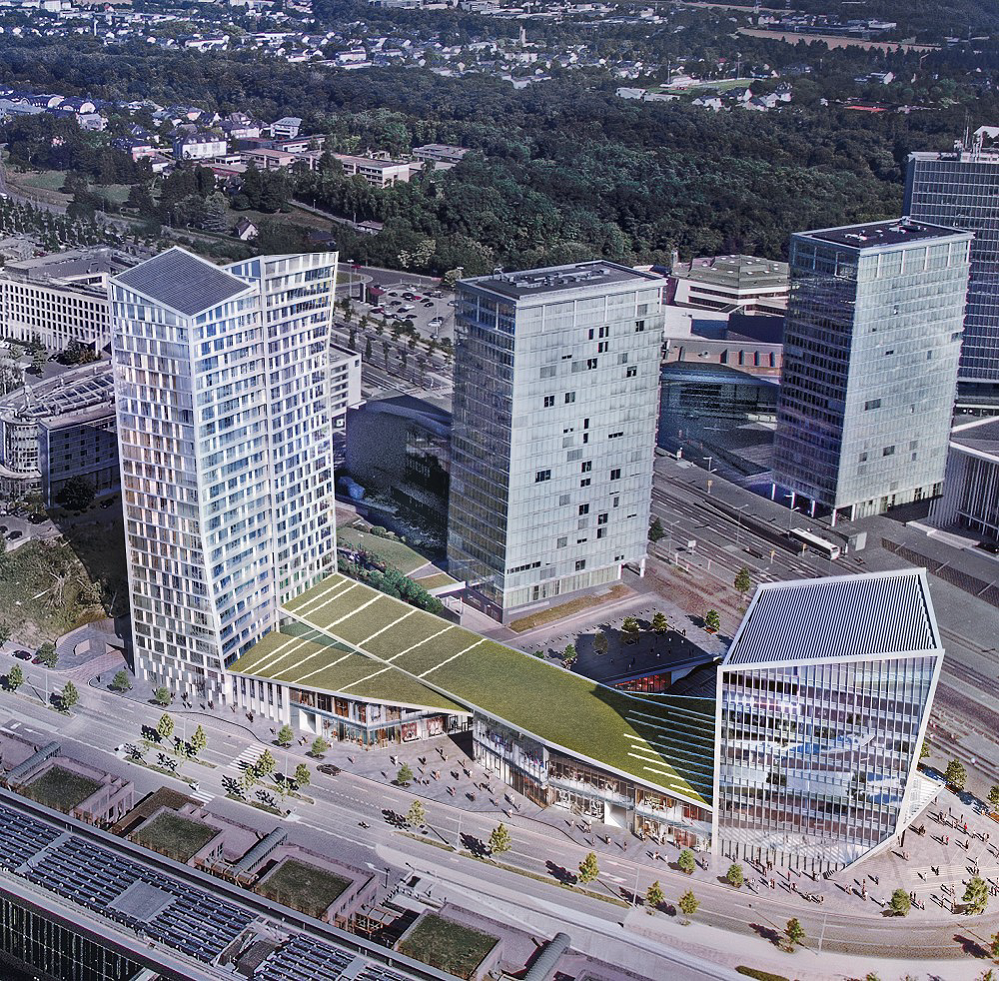 IMMOBEL announces the sale of the last apartment of its landmark INFINITY LIVING project, the first high rise residential tower in Luxembourg. This limited edition of 165 apartments spread over 25 floors has thus been totally sold in under two years. The prestige of having been designed by an international architect, the exclusive concept, the exceptional location… were just some of the criteria which make this mixed project stand out on the residential market of the capital. The main structure of the central core of the residential tower reached level 25 in June. The residential complex is scheduled to be delivered by mid 2020. In September, the retailers of the 23 shop units will receive their keys, with a view to an official opening on December 12th of this year. The INFINITY WORKING building, for its part, will be handed over to its prestigious tenant Allen & Overy on October 1st.
IMMOBEL is preparing new residential projects
In parallel with its activities in the office domain, IMMOBEL is currently working on the development of four residential programmes, ideally located in the capital and its immediate surroundings: Mamer, Laangfur, Polvermillen and Rue de Hollerich, almost 75.000 m² before taking account of a future project which IMMOBEL is exclusively dealing with at the moment and which will soon be made public. The marketing of these projects has not yet commenced.
INFINITY in brief:
· Announcement of the result of the FUAK competition (Fonds d'Urbanisation et d'Aménagement du Plateau du Kirchberg, or Kirchberg Plateau Development Fund): September 2015
· Beginning of the earthworks: March 2017
· Laying of the first stone: April 2017
· Beginning of work on the foundations and construction of the INFINITY WORKING & SHOPPING buildings: October 2017
· Delivery of the INFINITY WORKING & SHOPPING buildings: September 2019
· Delivery of INFINITY LIVING : Mid 2020
· Total surface area of the project: 33.300 m² (Working: 6.800m², Shopping: 6.500 m² and Living: 20.000 m²)
· Architects: Arquitectonica & M3 Architectes
·
· Source : Company