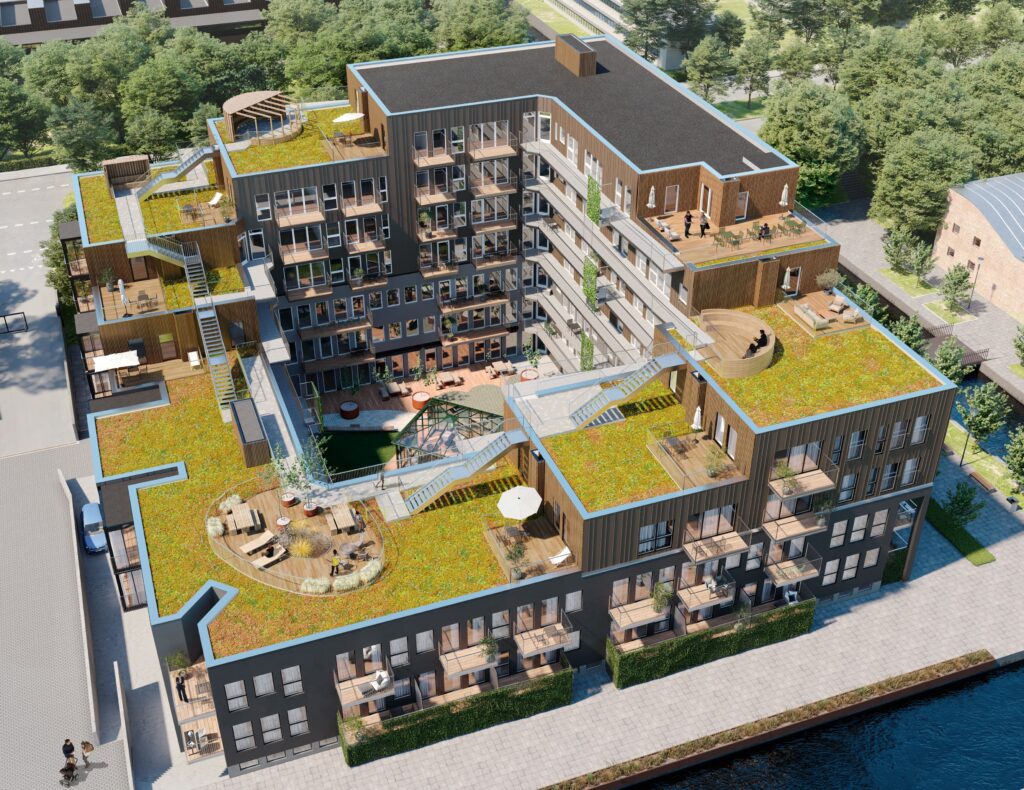 Europa Capital, the pan-European real estate investment manager, announces that it has agreed to forward purchase Kanalgaden 3, a former office building which is being refurbished into state-of-the-art senior living accommodation in Albertslund, a suburb of Copenhagen, Denmark, on behalf of its latest value add fund, Europa Fund VI, from Gefion Group.
The acquisition forms the second investment for Europa Capital's Nordic Living Platform, in Joint Venture (the "JV") with Keystone Investment Management A/S, following the acquisition of a senior living development comprising 166 residential units in Helsingør, Denmark, last year.
Kanalgaden, which is currently 25% pre-let, will provide 88 rental apartments, comprising one and two bedroom units which are tailored for senior living across c. 8,200 sq m of residential space. Additionally, three guest units will be made available for residents to invite their families to stay. Kanalgaden will offer c. 210 sq m of amenities including a hobby workshop, a common area with kitchen facilities and various breakout areas. The apartments will also have access to a private courtyard containing a glass outbuilding with seating and tables, and roof terraces with exercise paths, helping to foster a sense of community.
The former office building is currently being refurbished by Gefion Group and is expected to complete in January 2023. The scheme has been designed to a 'silver' certification according to the DGNB system, the German Sustainable Building Council.
The project is located in Albertslund, a municipality in the western suburbs of Copenhagen. Albertslund is a small town with good transport links into Central Copenhagen. The municipality has approximately 30,000 inhabitants, of which over 20% are aged 65 and over. Kanalgaden 3 is located in close proximity to shopping and cultural attractions, as well as being a short five-minute walk from the main train station, which has a service into Central Copenhagen every 10 minutes with a journey time of c. 20 minutes. Bus stations are also located nearby, enabling occupiers to commute easily.
The JV seeks to expand on Europa Capital's long-standing track record in the living sector. One of the early institutional movers in the residential market, Europa Capital has invested c. €1.3 billion into PRS and student accommodation, totalling over 11,300 beds across the UK, Spain, Denmark and Germany. Europa Capital has delivered nine residential schemes totalling 909 units in the Danish market, delivering strong double digit and high multiple returns for investors.
Source : Europa Capital: