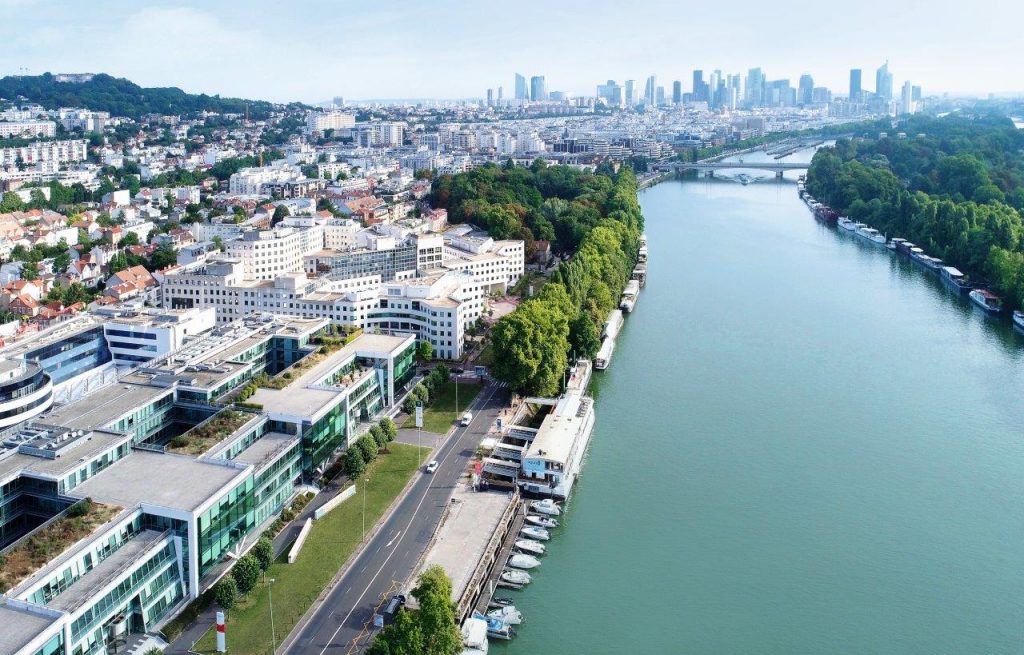 Europa Capital, the pan-European real estate investment manager, in joint venture with local operating partner, Balzac REIM, announces that it has completed the sale of an office building in Suresnes on behalf of Europa Capital's pan-European value add fund, Europa Fund IV, to SKEMA Business School.
5 Quai Marcel Dassault, originally constructed in 2003, comprises 14,000 sq m of office accommodation arranged over five floors and is situated in an established western Paris office submarket on the banks of the River Seine.
SKEMA Business School, a major business school with 7 campuses (3 in France and 4 internationally) will install its new "Grand Paris Campus" at the building. This new flagship facility will welcome French and international students. Equipped with the latest technological innovations, the campus will house the augmented intelligence research centre, the "SKEMA GLOBAL LAB in Augmented Intelligence".
Following its acquisition in 2016, Europa Capital and Balzac REIM undertook a comprehensive refurbishment of the property's reception and staff restaurant areas and successfully leased almost all the vacant office space inherited on purchase.
After an announcement in December 2016 that the main tenant, Airbus Group, would be vacating the building in December 2017 as part of wider operational cutbacks, Europa Capital and Balzac REIM secured a short-term lease extension with Airbus until October 2018 whilst an 'off-market' approach was progressed with SKEMA Business School to acquire the asset for its new campus. Having signed a conditional sale contract in July 2018, the parties went on to obtain all necessary statutory permits for the change of use to a public use building, with vacant possession of the building also successfully negotiated prior to completion.
Jonathan Mansie, Director at Europa Capital and Head of Acquisitions in France, commented: "Our acquisition in joint venture with Balzac REIM in 2016 was predicated on strong real estate fundamentals, including the high-quality and flexible nature of the building and its attractive and prominent location within easy reach of La Defénse and central Paris. These qualities were also key factors for SKEMA in choosing 5 Quai Marcel Dassault for their new campus after a lengthy search, and we are delighted to have completed this transaction with them, adding value for our investors in the process."
Europa Capital is a dedicated real estate investment manager focused on the European markets. We specialise in investment through both equity and debt strategies where we employ our real estate asset management skills and experience to maximise value in all property classes across Europe.
Since its formation in 1995, Europa Capital has collectively raised ten real estate funds and committed to over 130 transactions totalling more than €11.3 billion across 20 European countries.
Europa Capital focusses on delivering compelling risk adjusted returns for a global audience of investors driven by real estate fundamentals spanning value-add, core/core plus and debt investment strategies.
Europa Capital is majority owned by Mitsubishi Estate Co. Ltd, one of the world's largest real estate groups, which is a strategic investor alongside Management. Europa Capital Partners LLP and Europa Capital LLP are authorised and regulated by the Financial Conduct Authority.
Source : Company