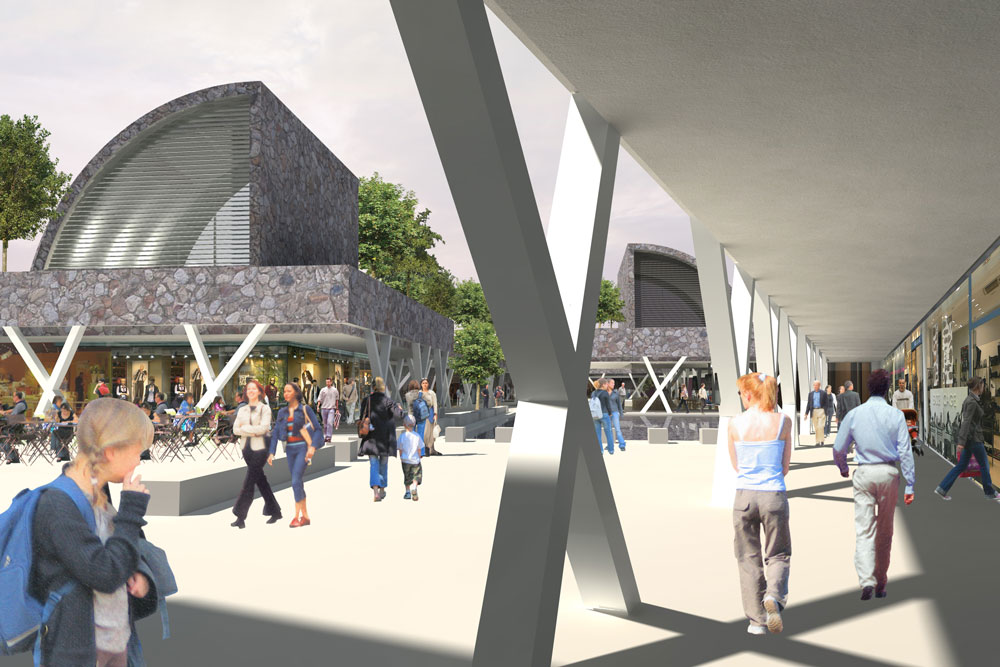 Groupe IDEC Invest, the real estate investment arm of Groupe IDEC, announced  that its outlet village development VIADUC VILLAGE has surpassed its first 25% leasing hurdle ahead of its opening in Spring 2018. VIADUC VILLAGE is located in the South of France, one hour North of Montpellier.
Located at Exit 47 on the A75 motorway linking Paris to Barcelona, near the Millau Viaduct, VIADUC VILLAGE is set in an exceptional environment in The Grands Causses Regional Natural Park, which was designated as a UNESCO World Heritage site in 2011. The new development will stay true to its local culture from its architecture and design all the way to its retail and leisure offer.
VIADUC VILLAGE will have 45 stores on over 7,500 sqm (80,700 sqft) when it opens its first phase in Spring 2018. It will offer a selection of international brands mixed with a range of high-end Made in France products. The outlet development will include two restaurants showcasing the region's rich gastronomy.
Lionel Mary, CEO, Groupe IDEC INVEST said: "We are extremely confident in VIADUC VILLAGE because of its location and access. 30 million tourists visit the region of Languedoc-Roussillon and Midi-Pyrénées every year. Its prime location close to the Millau Viaduct, its surroundings and unique offering will make it the new premium shopping destination in its area – an unmissable opportunity for retailers."
Renowned local architects Olivet Eve Faillie Bertrand are  bringing a mix of modern and traditional architecture and design with limestone as key material and themed gardens along the main street.
In 2019, the second phase of the project will double its size with 45 additional stores.
The Outlet Resource Group (TORG), a leading global outlet advisory firm, is acting for VIADUC VILLAGE.
GROUPE IDEC INVEST is GROUPE IDEC's real estate investment company active in the retail, food, pharmaceutical, industrial & logistics, office and residential sectors. GROUPE IDEC INVEST currently has a portfolio of 120 assets in France covering over 200,000 m² with an estimated value of over €200 million.
The firm is one of the few operators offering full service expertise across the fields of investment, development and asset management. GROUPE IDEC INVEST's technical, legal and financial expertise allows it to support and advise its clients, (global professionals or institutions) across a project's full life cycle.
TORG, The Outlet Resource Group is the leading outlet advisor in the US, working on the development, commercialisation, marketing and management of outlets. In 2016, TORG entered the European market in response to a need for experts with a fully integrated approach able to oversee outlet developments from their initial vision right through to the marketing and management of a completed centre. Its team of professionals have extensive experience across European markets.
Source: Company