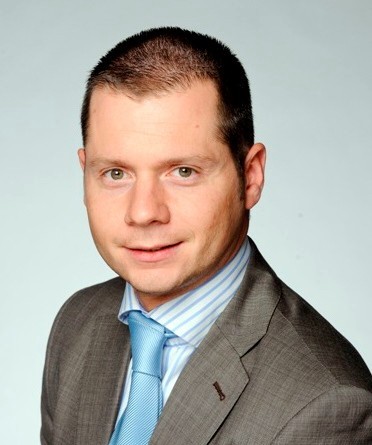 The Global Real Estate Sustainability Benchmark (GRESB) today announced the appointment of Ruben Langbroek  ( photo) as its new Head of Asia.
Based in Singapore, Ruben will be responsible for the strategic development of GRESB in Asia. He will strengthen and further develop GRESB's relationship with institutional real estate investors, fund managers, consultants and industry associations, to assess and improve the sustainability performance of real estate investment portfolios in the region.
Sander Paul van Tongeren, Executive Director at GRESB and Senior Sustainability Specialist at APG Asset Management, said: 'The sense of urgency to manage sustainability issues is rapidly increasing in Asia, and for investors it is therefore imperative to monitor and improve performance at the portfolio level. GRESB is aiming to increase its engagement on sustainability issues in the Asian property market. Ruben has extensive experience in the real estate investment sector, and has been working in the Asian market for the last two years. By appointing Ruben as GRESB's local, dedicated representative, we are taking another step towards becoming the global standard for portfolio level sustainability benchmarking in the real estate sector.'
Ruben previously worked for Jones Lang LaSalle in the Netherlands, Hong Kong and in Singapore. As Associate Director in the Strategic Consultancy department, he was responsible for advising investors, fund managers and corporates on a broad array of portfolio matters, including sustainability measures and financial performance. As Head of Research at Jones Lang LaSalle in the Netherlands, he also focused on identifying sustainability best practices that enhance productive and efficient management of real estate assets. Ruben holds Masters degrees both in Building Engineering and Real Estate. He is Member of the Royal Institute of Chartered Surveyors (MRICS) and is a LEED Green Associate.
At the beginning of April, GRESB announced that its 2013 Survey is open for responses until 1 July 2013. The 2013 Survey results will be published in the first week of September. In addition to the publicly available annual GRESB Report, institutional investors, investment managers and property companies receive individual results that detail their respective funds' andfirms' performance.
GRESB is an industry-driven organization committed to rigorous and independent evaluation of the sustainability performance of real estate portfolios. GRESB works in tandem with institutional investors and their portfolio managers to identify and implement sustainability best practices in order to enhance and protect shareholder value.
Its members include more than 45 institutional real estate investors and investment managers, all major industry associations and a large number of consultants and product vendors.
Source : GREBS