HIH Invest Real Estate ("HIH Invest") just acquired the office scheme "Im Zollhafen 2-4" on the bank of the Rhine in Cologne on behalf of an individual fund. The seller is a key account of DERECO, a multi-family office for real estate assets that is based in Cologne. Completed in 2008, the multi-tenant property has more than 7,300 square metres of lettable area, of which 910 square metres are zoned as gastronomy area, the remaining floor space representing office units. The average lease term (WALT) exceeds 6.5 years. Anchor tenants include Reclay Holding, an internationally operating service provider in the field of environmental and waste management who occupies 2,500 square metres, and MobiLab Solutions, a specialist for data integration and cloud solutions who occupies 1,340 square metres. The gastronomy unit is occupied by a restaurant of the international L'Osteria chain. The building includes an underground car park with 77 parking spots. The transaction was closed as an asset deal on behalf of an individual fund.

Moreover, the modern rental units at the property have great potential for alternative types of use, while the asset quality is tantamount to new-build and includes high-end fit-out features. The office scheme provides a high level of amenities to those who work here, has local recreational options within walking distance despite the central location, features EV charging stations in the underground car park, and is hooked up to district heating for an efficient energy consumption rate. In addition, the roof is suitable for the installation of renewable energy sources.

Being the largest city in North Rhine-Westphalia, with a population of over a million, Cologne has a strong force of attraction within the region and is known for its innovative strength. The city is one of the cultural centres along the Rhine, but also has a diversified economic structure with a high degree of digitisation and an excellent infrastructure, including international transport links. About 17 million people live inside a 100-kilometre radius, making it the most populous conurbation within the European Union. Forecasts predict a 4.3-percent population increase for Cologne by 2030.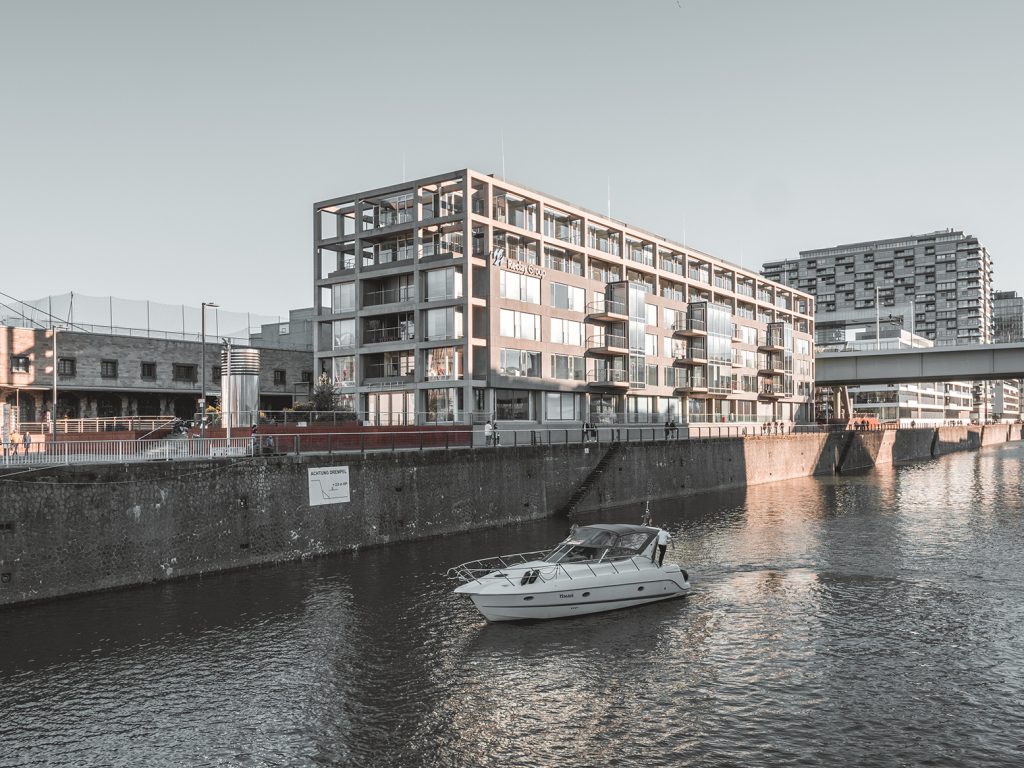 Pic copywright : DERECO
Source : HIH Invest Real Estate