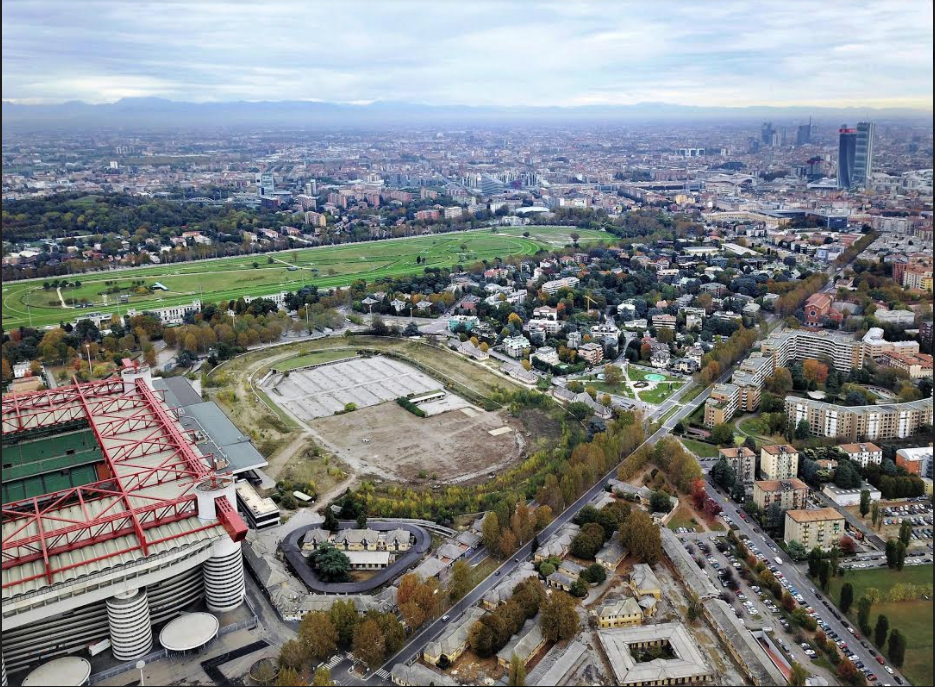 Hines, the international real estate firm, has completed investment in the Ex Trotto area and the Ex Training Centre complex in Milan's San Siro district. The former racing track and sports complex, which has not hosted any sporting events since 2013, would be transformed into a major residential-led mixed-use scheme. The acquisition was made from Snaitech through the "Invictus" real estate fund, established and managed by Prelios SGR.
The preliminary urban regeneration project, which will be submitted to the appropriate authorities in the coming months, aims to reclaim a total area of 150,000 sqm, restoring to the city an area that has been unused for some time.
An initial proposal, in line with the green character of the district, could include a park of more than 30,000 sqm and a residential offering comprising a significant number of regulated rentals. Both aspects are consistent with Hines' strategic vision.
Services aimed at the San Siro district and the wider community could also play a key role in addition to specific services catering for families and the elderly.
The initiative, developed with a long-term strategy, would see an investment of around €350 million over the next four years.
The transaction is further confirmation of Hines' interest in the living sector, comprising student housing, multifamily and senior housing, as well as its focus on Milan. Hines has invested around €3 billion in redeveloping historic buildings in the city's centre, student housing and large urban regeneration areas.
Lars Huber, CEO at Hines Europe, commented:"This is an important investment in the future of Milan. We will leverage our expertise in urban regeneration and residential development projects across Europe and around the world, working with local authorities and partners through our team in Italy to create a dynamic and sustainable new community. Our investment in Milan underlines our strategy to be a leader in residential and major urban mixed-use developments in Europe, with a strong presence on the ground in key locations."
Mario Abbadessa, Senior Managing Director and Hines Italy Country Head, commented: "We're delighted to have completed this transaction, which, to us, represents a big step forward in Milan's urban development and is consistent with our philosophy of long term investment based on living and rentals.
"I believe that the serious health emergency that has struck Italy and the rest of the world will strengthen real estate investment activity from those with longer term horizons and a vision of the transition toward a new normality, where rentals and services aimed at families will emerge as the key elements."
Fabio Schiavolin, Snaitech's Chief Executive, added: "Hines has an excellent track record and is ideally placed to develop an area no longer in use, restoring it to the city, which for some time has not seen any sporting activity. At the same time, we will continue to work on developing the next chapter of Milan and the San Siro district's extraordinary horse racing tradition. Snaitech is strongly committed to the revival of the sport, above all through the development of our first-class facilities. A testament to this is the Snai San Siro Racecourse, which since 2016 has seen a total of 800,000 visits and become a national blueprint for reviving horse racing and racecourses via a programme of events that complement the core activity."
Source : Hines