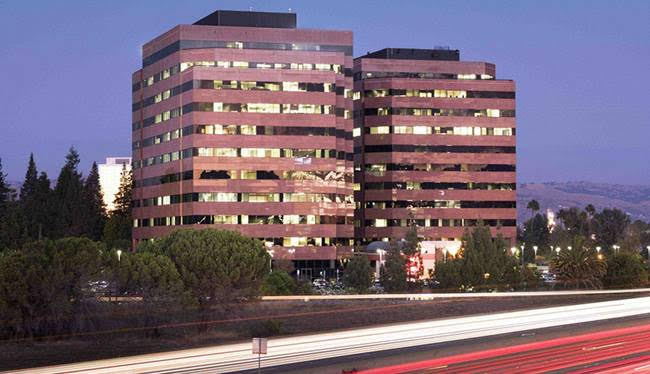 Hines announced today that along with a subsidiary of real estate funds managed by Oaktree Capital Management, L.P. ("Oaktree"), it has acquired Santa Clara Towers, a 445,000-square-foot property comprised of twin 11-story Class A office towers in Santa Clara, California.
Tower l (3945 Freedom Circle) was built in 1985 and includes a helicopter landing pad on the roof. Tower ll (3965 Freedom Circle) was built in 1998. Both buildings are LEED® Gold and have earned the ENERGY STAR® label. The Towers feature unobstructed views of the surrounding area and prominent identity with significant visibility from US Highway 101.
The complex features mature landscaping, expansive hardscape and a water feature. Interior amenities include a fitness center with exercise machines and activity rooms, a heated swimming pool, whirlpool spa, and locker rooms with showers.
Prominently located along Highway 101 in the Golden Triangle submarket of Santa Clara, Santa Clara Towers offers convenient access to Route 237 and Interstate 880 and is in close proximity to major hotels, universities and San Jose International Airport.
Hines and Oaktree will pursue a significant capital upgrade program to reposition the complex, including building a brand-new amenity center with conference facilities, bike lockers, showers, outdoor collaborative space, and additional tenant improvements. This will allow Hines and Oaktree to offer tenants significant value for their rent and a meaningfully improved built environment in which to work.
Source : Company