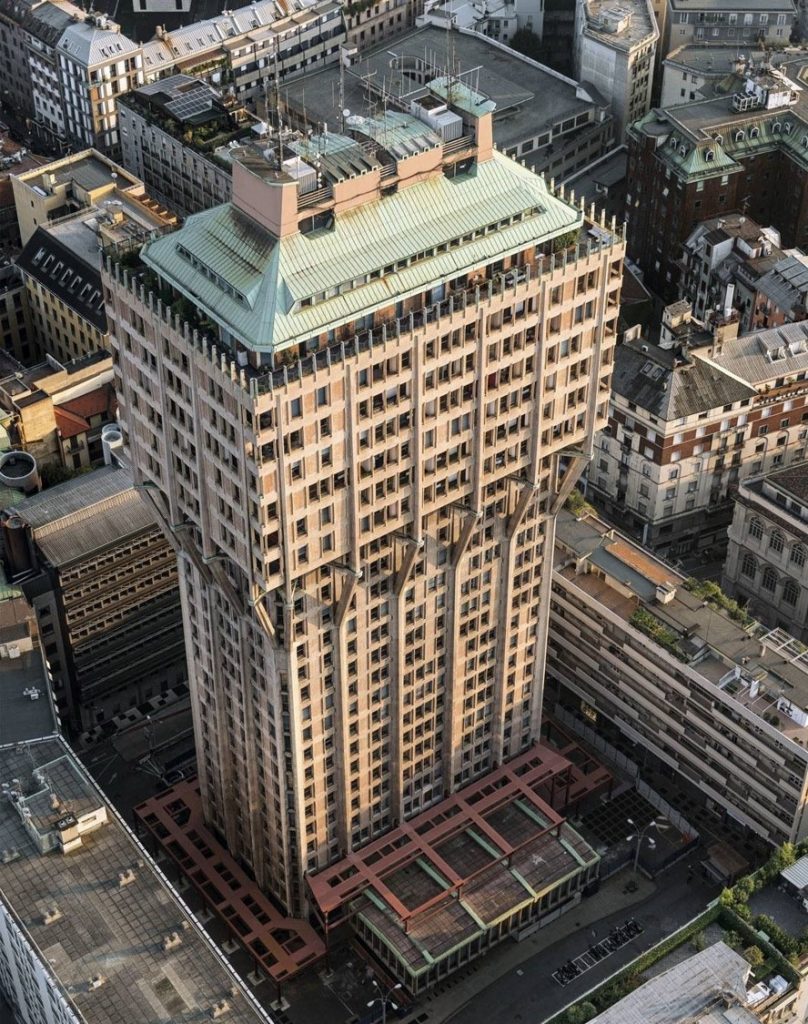 Hines, the international real estate firm, has successfully signed contracts to acquire the iconic 27-storey mixed-use Torre Velasca tower in the centre of Milan on behalf of the Hines European Value Fund (HEVF 1).
Located on the Piazza Velasca in the heart of the city's historic central business district, close to the Duomo di Milano cathedral, Torre Velasca comprises over 20,000 square metres of office, multifamily and retail space. The asset has been acquired from Italian insurance company, Unipol, for an undisclosed price, though a newly incorporated Real Estate Investment Fund that will be managed by Prelios SGR, a leading Italian real estate fund and asset manager.
Hines will embark on a comprehensive refurbishment and modernisation programme to transform the tower into a high-quality office-led, mixed-use scheme, while leveraging the global firm's wider placemaking experience to enhance and fully reposition the surrounding piazza.
Mario Abbadessa, Italy country head for Hines, said: "The Torre Velasca tower is an historic, landmark building instantly recognizable to all residents and visitors to Milan. This acquisition provides us with a genuinely generational opportunity to breathe new life into the outdated configuration and interior, transforming it into modern, contemporary workspace.
"The project sits perfectly with our track record of redeveloping and repositioning historic major buildings in the city to trophy asset status and creating core institutional real estate. The Missori district of Milan in which Torre Velasca is located is currently undergoing wholesale regeneration with significant institutional investment, so it's an exciting time to be part of this evolving and dynamic part of the city."
Paul White, HEVF 1 fund manager, said: "Torre Velasca epitomizes the type of acquisition which has become the hallmark of HEVF 1. A landmark building very strongly located in the heart of a major European commercial and tourist destination, providing the scale and flexibility to leverage the core Hines capabilities and market insight.
"We intend to create value through physical improvements, relaunching the destination and leasing activities to attract a strong tenant mix. As always, we are also determined to respect and echo the architectural and cultural significance of this monument and its piazza, and to enhance the community in which it is located."
The acquisition represents the ninth secured by Hines for HEVF 1, the flagship core plus/value-add fund for which Hines raised €721 million of equity commitments in closings from July 2017 to August 2018, exceeding the original fund target size by over 40%. HEVF 1 has successfully secured a portfolio of investments in Germany, the UK, Denmark, Spain, Italy and Poland within less than two years of closing its first acquisition. With this ninth investment, the fund is effectively fully committed, and Hines is already actively closing equity commitments for the successor fund HEVF 2.
GVA Redilco represented Hines as the lead commercial agent, supported by a wider advisory team of Ashurst, AMMLEX, DLA Piper and EY. Prelios Integra, REAAS, Asti Architetti, as well as FOA Studio Architetti Associati, acted as technical advisors. JLL advised Unipol.
Source : Hines