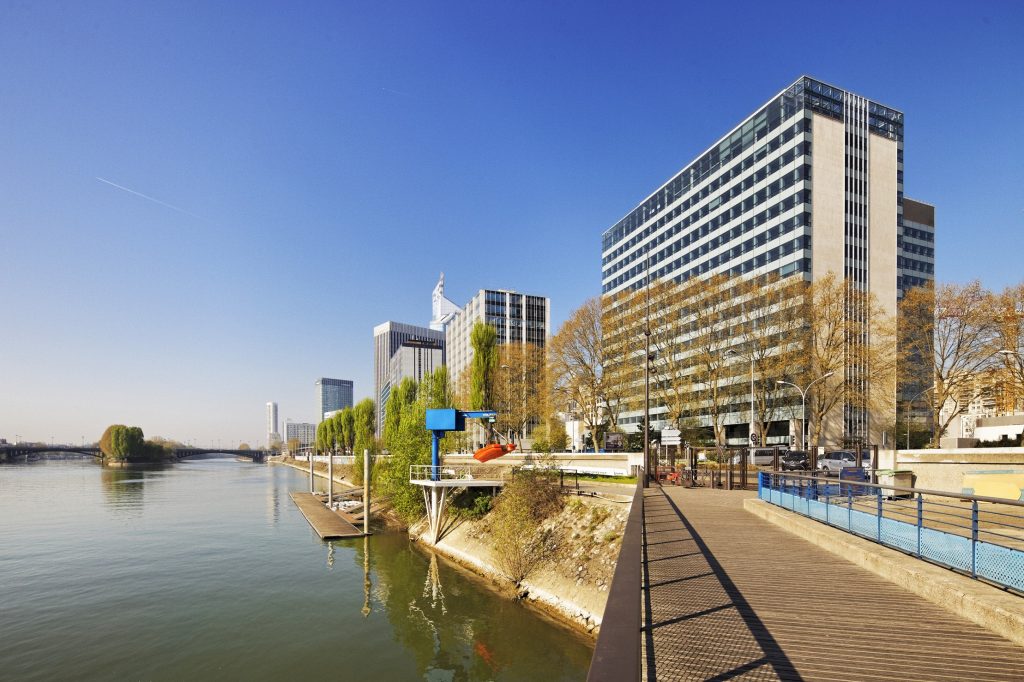 Hines, the international real estate firm, acting in its capacity as Asset Manager for Skywalk, a discretionary investment account, announces the lease to Eurogroup Consulting, a strategic consultancy, management and organizational company, of over 4,000 square meters of office space in the Workstation building in Courbevoie, close to La Défense business district.
Eurogroup Consulting's workforce of 400 employees in France, currently located in the Vista Tower in Puteaux, will occupy two floors of the Workstation building in an ideal location in Courbevoie, starting in August 2020.
Opened last year after a spectacular renovation with works lasting 18 months, this 41,200 square-meter building redesigned by Franklin Azzi can accommodate up to 3,050 workers. Eurogroup Consulting will occupy some of the spaces and benefit from the numerous services offered by the building which has seen the wellbeing of its users placed at the core of its refurbishment. In addition to its unobstructed views over Paris and the Seine River, and its 1,500 square-meter private garden, Workstation provides no fewer than seven different types of services: a concierge service, three restaurant facilities giving a comprehensive 'food experience', a fitness center, a wellbeing center and a community manager. Future users will enjoy the use of a remarkable 204-seat auditorium also open to the public and of numerous informal meeting spaces. The level of comfort offered by the building was acknowledged in July when it was granted WELL Gold certification.
About Hines
Since entering Europe in 1991, Hines has grown its European platform to include a Hines office in 16 cities as well as a presence in 47 cities in 12 countries and currently has €18.2 billion of assets under management in Denmark, Finland, France, Germany, Greece, Ireland, Italy, Netherlands, Poland, Spain and the United Kingdom.
Hines France, which entered the French market in 1995, bases its expertise and knowledge on extensive experience in head offices, HMIs and particularly in La Défense, where it has developed more than 350,000 square meters, such as the EDF, Engie, Carpe Diem and WINDOW buildings. Hines France is currently developing 370,000 square meters of office space, including the Saint-Gobain tower and HEKLA tower projects at La Défense and the DUO towers (Paris 13th arrondissement). Finally, via its investment management activity, Hines France also manages a portfolio of assets with a value of 3.2 billion euros.
Source : Company