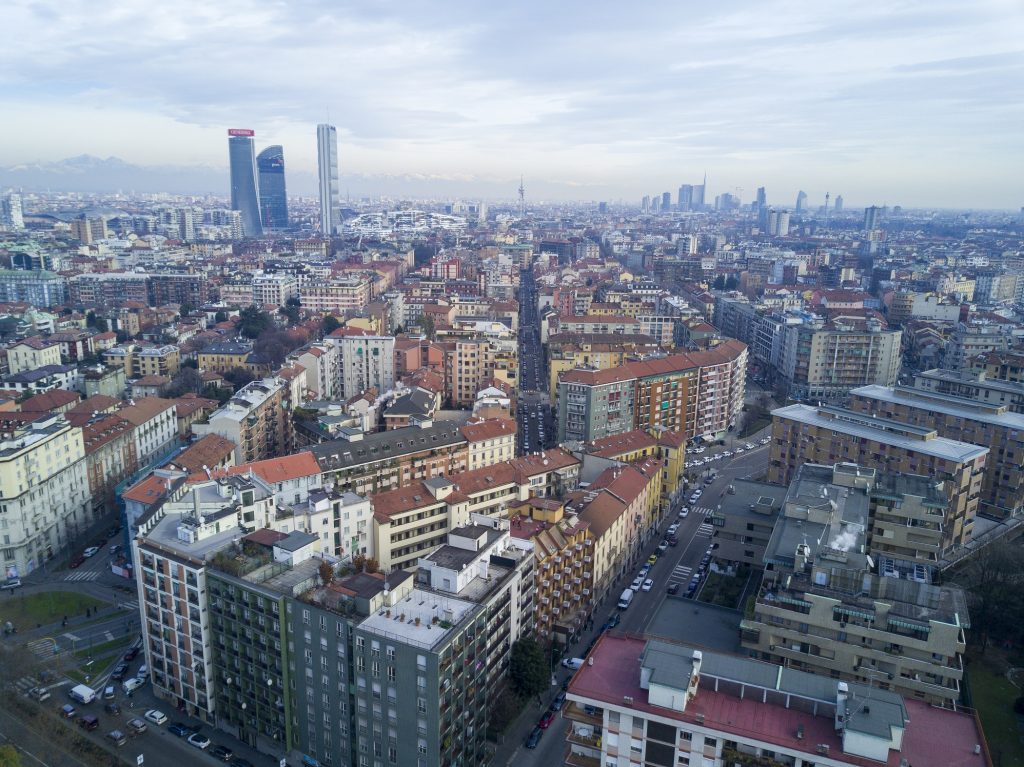 Hines, the international real estate firm, has finalised the investment into a residential real estate portfolio in Milan on behalf of the Hines European Value Fund 2 (HEVF 2) marking the Fund's first closing in Italy.
This investment represents an opportunity for HEVF 2 to create market leading Build-to-Rent (BTR) with superior amenity provision and placemaking. Milan's residential sector is expected to benefit from strong market fundamentals of rising demand, driven by accelerated trends in the demographic shift toward renting and creating world class assets for long term institutional investors.
The portfolio, spanning 40,000 square metres, is located in the South-East quadrant of Milan in Via Trivulzio 6/8, Via Roncaglia 8 and Via Villoresi 11/13/15, respectively. In keeping with the growing demographic expansion of the city in which some 300,000 new inhabitants are expected by 2035, Hines expects to launch approximately 300 residential units onto the market by 2023 to meet growing BTR product demand.
The assets, built in the 1970s and currently in disuse, will undergo extensive regeneration in keeping with the latest international standards for sustainability, with the aim of obtaining the highest LEED certification level. The properties are located in the heart of Milanese historical residential neighborhoods in the De Angeli, Via Washington and Navigli areas, and are less than 15 minutes from Piazza Duomo by public transport. In recent years, the area has seen major infrastructure improvements alongside the development of a dense network of public transport connections, including the new M4 underground line which will be operational in 2022.
Paul White, Senior Managing Director and Fund Manager HEVF 2, at Hines, commented: "From an investment perspective, it has been relatively hard for many cross-border investors to gain market exposure to the residential sector in Milan, so achieving this rare, off-market opportunity and quality in one transaction is a great success for the Fund. Our advantage of a 'boots on the ground' team in Italy with in-depth knowledge of the local market has enabled us to make thorough on-site diligence of the assets and is yet another example of this advantage we have enjoyed repeatedly across Europe since Q1 2020. It has meant the pace of our deal origination and execution has not suffered."
The HEVF Series invests across all the major real estate sectors. Hines' deep local market platform across the region allows for versatility and enables the fund vintages to adjust strategies to find the best opportunities in markets and sectors at any given time. HEVF 1 focused on core-plus and value add office, whereas HEVF 2 is most active in BTR and logistics. This acquisition further increases the Fund's allocation to BTR which is already a significant portion of HEVF 2.
HEVF 2 capital raising is concluding and in parallel, with this investment, the Fund will be approximately 50% allocated to 7 investments across Germany, Italy, Spain and the UK with further investments in France, Italy and the Netherlands expected to conclude in the coming months which, upon completion, would mean the Fund would be almost 70% allocated.
This acquisition marks Hines' latest investment in the living sector in Milan, following a string of recent deals, including MilanoSesto, Nodo Bovisa, Borgospesso 15, Ex Trotto, Torre Valesca, Giovenale 15 and Ripamonti 35. Hines ongoing strategy is to develop over 5,000 new BTR units in Italy by 2025 by transforming urban areas or individual buildings that have been in a state of disuse into innovative residential solutions aimed at professionals, couples and young families. This model is designed to meet modern living needs including flexibility of space, affordable rents, fantastic amenity provision, spaces dedicated to coworking, gyms and nurseries on site, communal areas to encourage socialising and community interaction, and green areas including external and internal gardens.
"We continue to push ahead with the growth of our living platform in Milan. We believe in the sustainable development of this constantly-evolving city, which increasingly requires new rental options paired with services designed for wellbeing to meet ever increasing demand, confirms Mario Abbadessa, Senior Managing Director and Country Head of Hines Italy. "The creation of new living spaces, accompanied by innovative ancillary services at sustainable and affordable rents, will improve the quality of life of residents, and at the same time regenerate historic residential areas in Milan that have been long neglected. In essence, we are contributing to the redevelopment of the neighbourhood in its entirety and the city of Milan, while creating value for all residents, characterised by mobility, connections and greenery, with a focus on environmental and social responsibility."
Source : Company