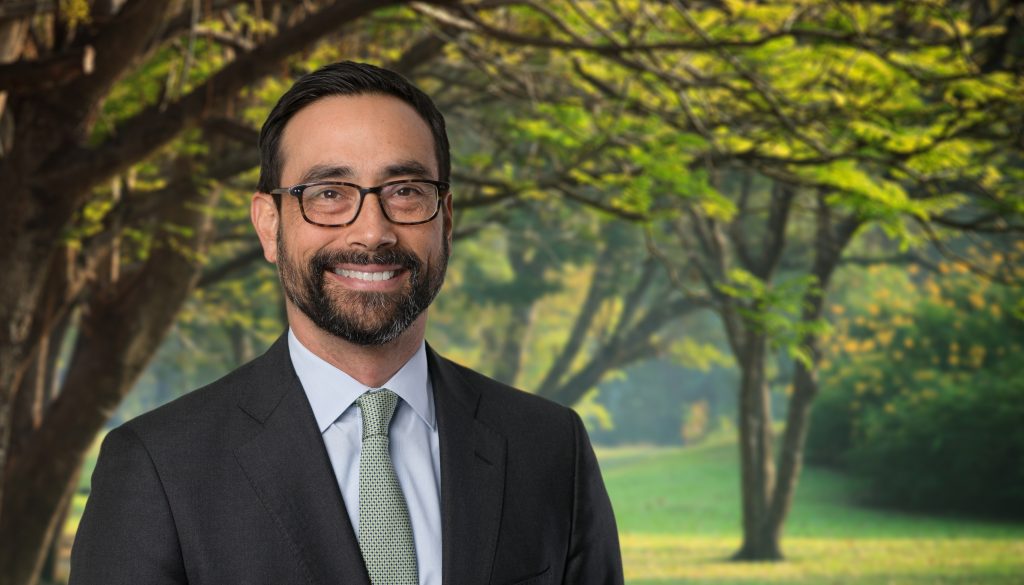 Hines, the international real estate firm, has appointed Daniel Chang as Head of Environmental, Social & Governance (ESG) for Europe.
Daniel's appointment sees the firm strengthen its longstanding commitment to ESG, further supporting its holistic ESG approach globally, and will ensure new initiatives focused on addressing carbon emissions and social equity across the built environment are embedded across Europe and for the benefit of its clients.
Daniel, who previously held the role of Managing Director, Portfolio Management at Hines, will be seated in London, working across Europe and as part of Hines' wider global ESG team, which is led by Global Head of ESG, Peter Epping, who was appointed to the role in June this year as part of the firm's unveiling of an ambitious new ESG strategy to elevate its commitments to environmental, social and governance issues.
Daniel began his career at Hines in July 1999 as an assistant construction manager, transitioning into development management and eventually into portfolio management. Daniel holds a Bachelor of Science in Architecture from the University of Maryland and an MBA and Master of Science in Urban Planning from Columbia University.
Over the last several years Daniel has played an instrumental role in spearheading the Hines European Core Fund's (HECF) drive to become an outstanding sustainability leader, with the fund being consistently recognised for achieving the highest standards of sustainability by GRESB, the leading global Environmental, Social and Governance (ESG) benchmark for real estate and infrastructure investments across the world. Through Daniel's leadership, HECF ranked the highest in its peer group for the last four consecutive years and has been awarded Global Sector Leader every year since 2017. HECF was also the winner of the Pension Real Estate Association (PREA) Open-end Fund ESG Award in 2020, beating all 59 competing funds. For the past year, he has focused on embedding the same standards of excellence across Hines' other funds and separate accounts, including HEVF2 and the BVK High Street Retail portfolio.
In his new role he will be responsible for driving a comprehensive ESG agenda across the Hines Europe platform – coordinating carbon reduction standards and initiatives, such as the net zero strategy for the Hines European Core Fund, defining social programs that foster meaningful engagement with stakeholders, and ensure adoption of transparent and accountable governance frameworks, such as GRESB and The United Nations Sustainable Development Goals. With his background in various facets of the real estate management, he will continue to focus on integrating embedding ESG into the day-to-day business.
This year alone, Hines has announced its plans for T3 Diagonal Mar in Barcelona, which is the first fully wooden building of its kind to be constructed by Henderson Park and Hines in Europe. Measuring 3,610 square metres, it is a state-of-the-art office building made entirely of wood, with ambitious ESG credentials and fitted out the latest technology. Work on the project began at the end of May and is seeking scheduled completion in 2022. Additionally, Hines has announced its carbon neutral concept for its office asset 'aer' in Munich, which was acquired by HEVF 2 in February 2020, with the overarching goal to create a sustainable and innovative working and living environment.
Source : Company