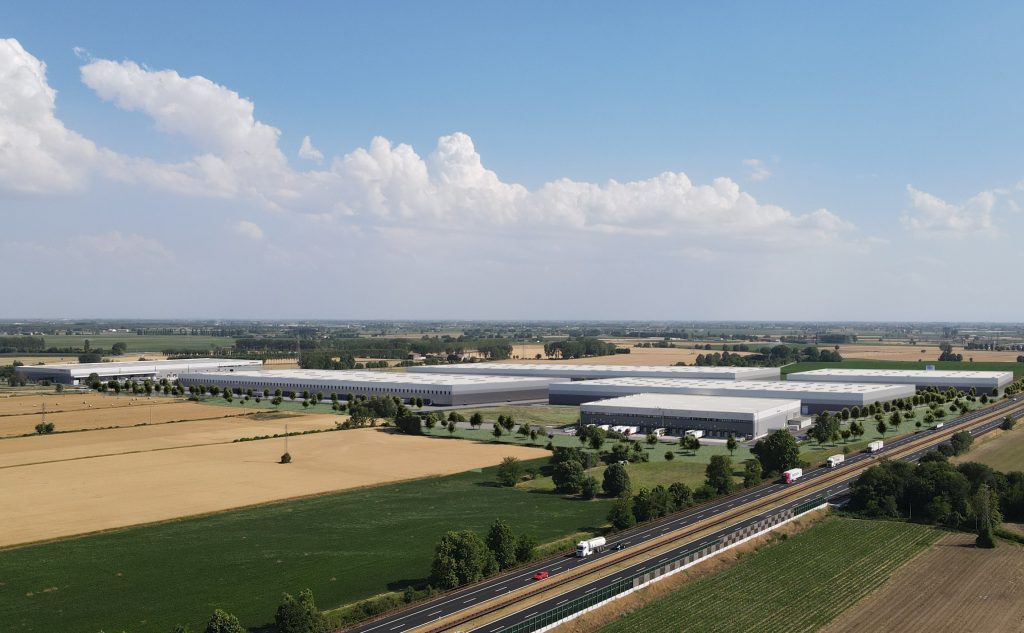 Hines, the international real estate firm, has finalised a major investment in a new state of the art logistics project in Verona, Italy as part of a joint venture with a major international private equity player. At completion, the project is expected to require an investment of up to €300 million via the Vicus I fund managed by Prelios SGR.
The logistics park in Vigasio, in the province of Verona, will be developed over two phases; the first, requiring an investment of €120 million, will lead to the construction of four buildings over an area of 200,000 square metres by 2023. The second, will involve a further investment of up to €180 million. Upon construction completion, the site will seek LEED Gold certification, in accordance with the highest international environmental sustainability and energy efficiency criteria.
The Vigasio area is home to many major international companies and represents a strategic hub connecting Italy and Northern Europe (Germany and Austria) along the A22 Autostrada del Brennero, carving itself out as an ideal logistics hub. In the coming years, an additional motorway exit is scheduled to open in front of the Vigasio logistics park further maximising transportation access and efficiency.
The transaction is part of Hines' broader logistics strategy throughout Europe to deliver first class buildings and services for logistics customers. In Italy, the firm has developed a platform of over 380,000 square metres, which, in addition to the Vigasio logistics hub, includes the investments made in Bologna, in the Castel San Pietro area, and in Northern Italy with three properties in Tortona, Brescia and Montichiari. In light of the transactions year to date, Hines is on track to deploy €1 billion of capital in the logistics sector in Italy by the end of 2022.
The logistics market continues to represent an asset class of great interest for Hines due to multiple factors including strong growth in demand, e-commerce development trends, a vacancy rate standing at just 2.1 percent in Italy along with attractive rates of return. Additionally, logistics in the North East of Italy continues to grow in importance and an increasing number of multinational tenants are choosing this location which currently covers 15 percent of the total square metres leased nationwide.
Mario Abbadessa, Senior Managing Director & Country Head of Hines in Italy:
"We have great interest in the industrial and logistics asset class and aim to become a statement player in Italy in this fascinating sector. Our target is to invest €1 billion in industrial and logistics by the end of 2022 and our investment philosophy is underpinned by innovation. With this transaction we are further expanding our logistics platform in the North East area, and over the coming months we will continue to focus on both logistics parks and last mile logistics across the main Italian cities."
Pic : the project in Verona
Source : Company
Fonte : Company