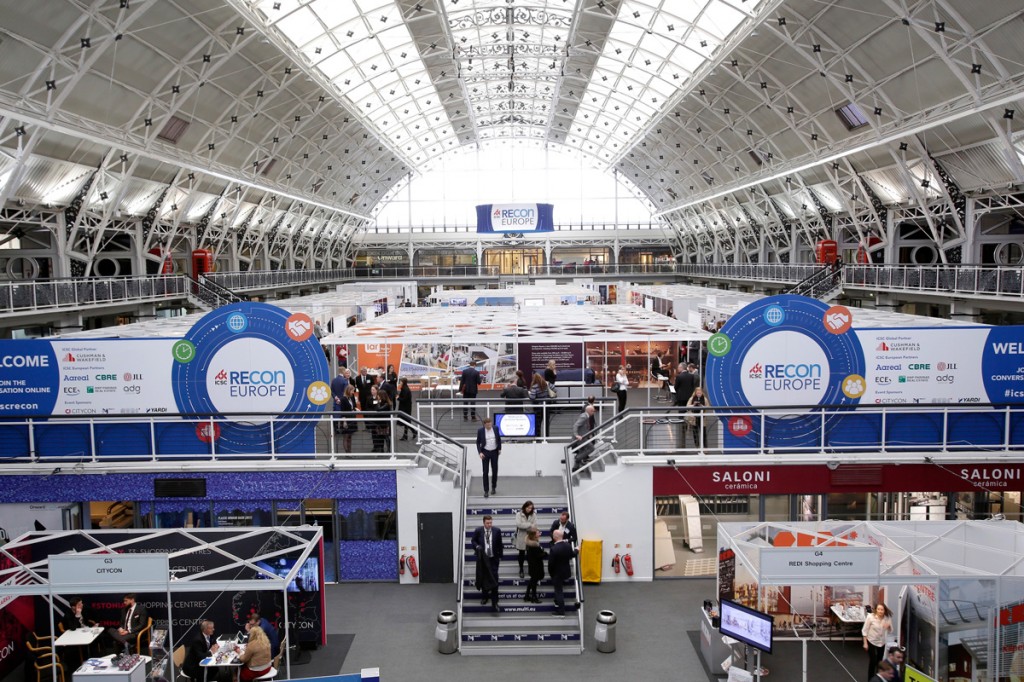 The 10th edition of ICSC RECon Europe, previously known as Retail Connections, saw more than 700 delegates meet together at The Business Design Centre in London, England last week, as the event debuted its new format. Senior shopping centre owners, developers, retailers and agents networked, made deals and – new to the event this year – attended ICSC Theatre with retail pitches and influencer sessions on the impact of technology and the customer experience in the retail industry.
Bringing Europe's leading retailers and developers together for a single day of dealmaking, ICSC RECon Europe attracted participants from over 34 countries, with the United Kingdom, France and Germany as the top three nations represented this year.
Bill Kistler, Executive Vice President & Managing Director EMEA, ICSC said, "The retail business needs regular events to facilitate better quality networking. There are a great many events across the globe, but few that offer an efficient, one-day opportunity where retailers can meet directly with owners and developers in the centre of London, which is still very much at the heart of the European retail market. It's also fantastic to be celebrating our 10th anniversary – making it an established fixture on the international calendar."
ICSC RECon Europe welcomed a mix of 200 international retailers, with senior representatives from household names. Gathering major European developers and retail property owners, the deal making event represents 44 million sq. m. of retail space across more than 1,600 shopping centres in 39 countries. Louis Bonelli, Group Head of Leasing at Klépierre commented: "ICSC RECon Europe is one of the most efficient retail real estate events in Europe. We bring leasing teams from all over Europe because we consider the show to be a true deal-making accelerator."
ICSC Theatre debuted at this year's event including sessions from influencers of the Future Laboratory and Insider Trends, focusing on opportunities and challenges that face customers and brands in the contemporary market. Young, promising retailers also presented their brands on stage with Retail Pitches, offering fast and sharp insights into their expansion plans.
The next edition of ICSC RECon Europe will be on 20 March 2018 at the Business Design Centre in London.
Source : Joint Press Release