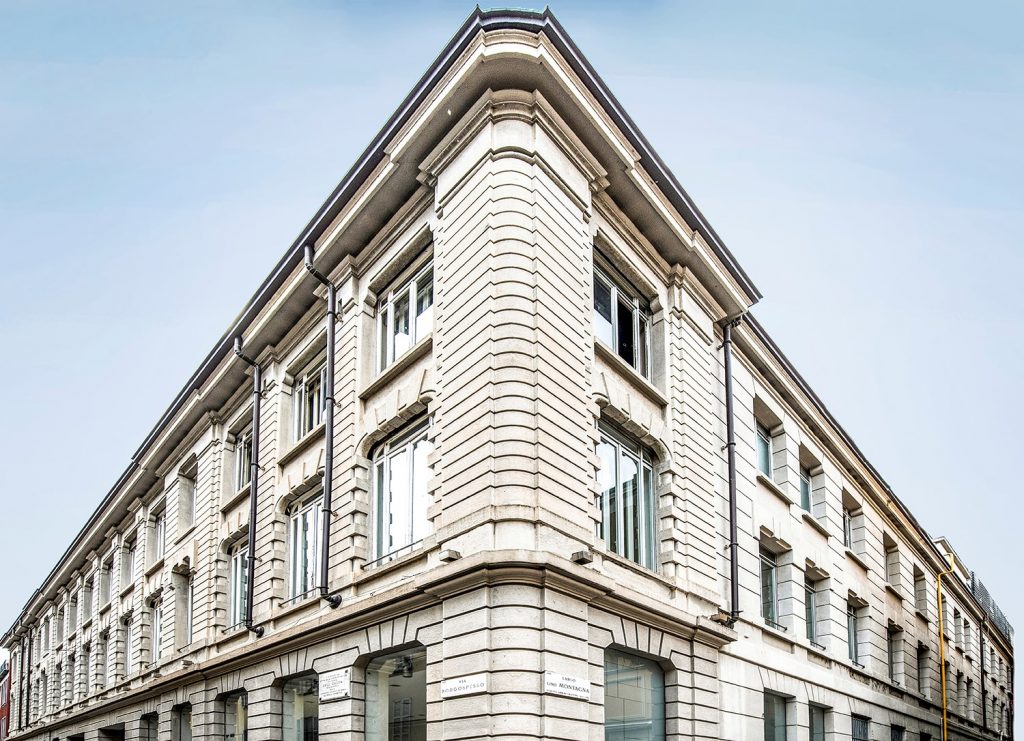 Hines, the international real estate firm, and Blue Noble, an investment manager on the international real estate scene, have invested in a joint venture in the fund managed by Antirion SGR called Smart Stay. The latter has finalised a lease agreement with J.K. Place for the asset in Via Borgospesso 15 in Milan. Leader in the luxury hospitality sector, the Italian brand has chosen this prestigious property in the heart of the city's fashion district as its first property in Milan.
The building will embrace the consolidated tailoring that has made J.K. Place a leading player in the hospitality sector. The project is for 38 rooms, some with large private terraces, a restaurant on the ground floor which is also open to non-guests, a gym with wellness area and an elegant internal courtyard.
The building covers an area of approximately 5,000 square metres and in the coming months will undergo renovation, based on the highest international standards of energy efficiency and environmental sustainability, with the aim of completing the work and opening in the first half of 2023.
The completion of the agreement with J.K. Place, a leader in Italian hospitality is backed by solid experience gained in luxury hotels in Rome, Capri and Paris, and consolidates the investors' strategic interest in the living sector. Together, J.K. Place, Hines, and Blue Noble will enhance a corner of Milan's high-end shopping district with a cosmopolitan, contemporary hotel offering perfectly sensitive to the history and prestige of the surrounding area.
"We are very proud that J.K. Place has chosen our property in Via Borgospesso, for its debut in Milan, recognising its precious historical and artistic value as well as the strategic position it occupies in the heart of the fashion district." – comments Mario Abbadessa, Senior Managing Director & Country Head of Hines Italy. "The arrival of J.K. Place confirms the central role played by the city of Milan in the post-pandemic scenario of economic and social recovery, affirming its relevance in terms of tourism, culture, events and fashion. Tourists and business visitors alike continue to seek new hospitality solutions in great central locations with fantastic amenity provision and quality services. For this reason, we welcome J.K. Place to Milan to meet the needs of visitors, in line with our values and in keeping with our belief in the living sector."
"After opening in Paris, we are proud to be back in Italy with a new project and have to admit that bringing the J.K. Place experience to a destination as competitive as Milan is a goal we had been wanting to achieve for some time. This city embodies all the values for which "Made in Italy" is famous worldwide," add Ori Kafri and Eduardo Safdie, founders of the J.K. Place. "Teaming up with a joint venture leader like Hines-Blue Noble gives us all the security and solidity we will need as we rise to this challenge."
Paul Forshaw, Founding Partner and CEO of Blue Noble said: "Our investment on the discreet, yet prestigious, Via Borgospesso offers an opportunity to create an extraordinary hospitality offering in the heart of the world renowned Milan fashion district. We are delighted to be able to announce the forthcoming arrival of J.K. Place, a name synonymous with offering contemporary luxury and the highest standards of service for the most discerning travellers. We are excited about the prospect of creating a truly unique product, which will enhance the immediate environment and provide further international appeal to the city of Milan."
Credits : Marco Garofalo
Source : Joint release