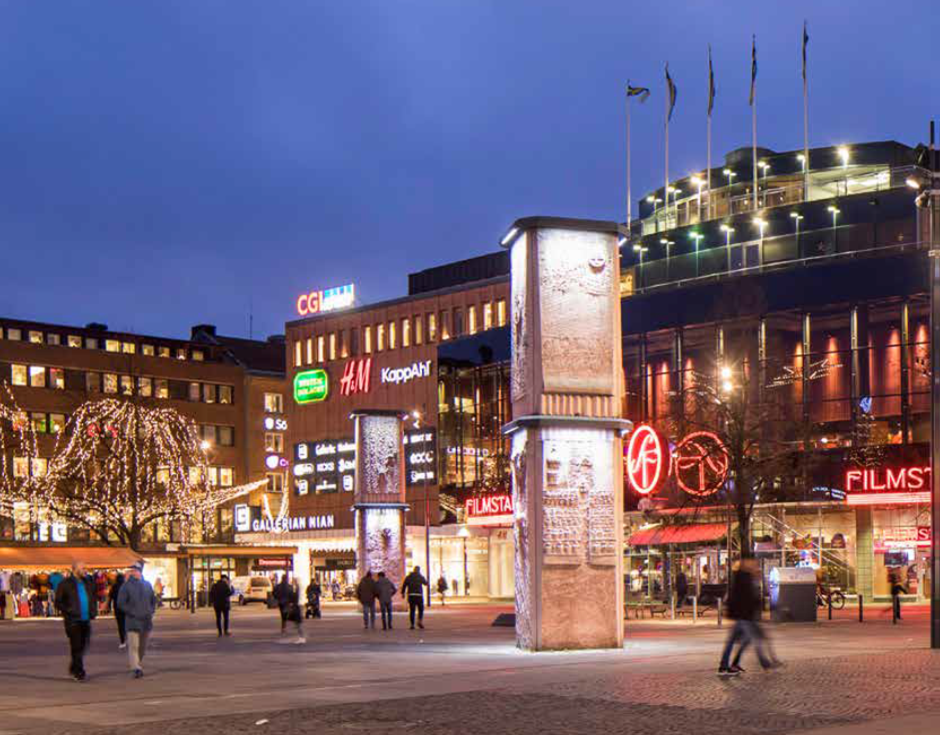 CBRE European Shopping Centre Fund II (ESCF II), a fund managed by CBRE Global Investors ,has acquired Gallerian Nian in Gävle, Sweden for SEK 765,000,000. The vendor was a closed end fund managed by Barings Real Estate Advisers.
Gallerian Nian is a dominant 21,155 sq m city centre shopping centre, built in 1973 and renovated in 2014. It comprises 50 retail tenants laid out over two floors and has 700 parking spaces. There is one floor of offices with nine tenants and a cinema complex. The asset is anchored by Coop, Systembolaget, H&M, Lindex and Clas Ohlson. Footfall has been strong and stable since 2013 with over 5.1 million visitors per annum.
Gävle is a city with circa 100,000 inhabitants and is located 175 km north of Stockholm. The shopping centre is located in the prime pitch of Gävle´s city centre and is easily accessible by car.
Toby Smith, Portfolio Manager, ESCF II, CBRE Global Investors said: "This is a rare opportunity to buy a core asset at an attractive yield level. It is a stable, fully let, well performing asset that offers secure income through the hold period on the back of its more than five million visitors and low OCR levels."
"Gallerian Nian will be the eighth asset in the portfolio providing further exposure to Sweden, one of the Fund´s most sought after markets given its compelling retail dynamics. We will deploy the full extent of our retail operating platform to execute on a business plan that focuses on income return and extending leases at expiry to produce returns in line with the Fund´s objectives" added Florencio Beccar, Fund Manager ESCF II, CBRE Global Investors.
ESCF II is €796 million in size and has eight assets under management in seven countries.
Source : Company