Ingka Centres, formerly IKEA Centres, has announced the appointment of Vasco Santos as Global Sales and Leasing Manager. Vasco will be responsible for implementing sales and leasing strategies for Ingka Centres new €5.8bn global investment. This will see it embarking on new projects, entering new markets such as India, and upgrading its existing portfolio for a more omni-channel world.
A major part of this new strategic vision will see Ingka Centres take its retail-led mixed-use 'meeting place' concepts to the heart of cities for the first time. It plans to invest €3bn in centres in 30 major cities across Europe, Russia, North America, Asia and Oceania, with the first locations to be unveiled in the near future.
Vasco has 23 years' experience in retail and commercial real estate, working with retailers like Decathlon, Intersport and Parfois. He joined Ingka Centres in 2006 (at the time Inter IKEA Centre Group then IKEA Centres), and most recently led Ingka Centres portfolio in Spain, Portugal and France. As the new strategic vision is rolled out, he will focus on offering new opportunities to Ingka Centres existing partners, but also securing new partnerships that may not have been available with more traditional projects.
Commenting on Ingka Centres city centre concepts Vasco said: "We are responding to the trend of people increasingly living in city centres. Our vision is to be close to the 'many people', so this is a logical step to reaching them in a new way. Our customers' needs are at the heart of everything we do."
The city centre projects will be retail-led but could include residential, hotel, and social community services, depending on local demands. Vasco will be responsible for engaging a wide range of brands from multiple sectors including fashion, F&B, entertainment, leisure and hotel operators. Ingka Centres goal is to give stage to new brands and concepts that will excite visitors, creating new destinations that bring together great ideas, products, services, people and emotions. Ensuring they are high footfall destinations long into the future.
"We will do this by co-creating our new projects, and those we are upgrading, based on individual community aspirations, local demands and demographics. Working closely with local brands, associations, local authorities, collectives and entrepreneurs for new partnerships to ensure our projects are purpose driven and have emotional connections to individual communities – there will be no 'one size fits all' approach. Physical retail will never disappear, but we want our destinations to go far beyond shopping and invent the future, providing experiences that can't be replicated online, and be places people living nearby have multiple reasons to visit," he continued.
Ingka Centres already operates 43 retail destinations in 12 different markets in Europe, as well as Russia and China. But the new strategic vision will see this increase to 70 locations in existing and new markets by 2025, hosting 1 billion visitors. Enabling international brands to reach millions of consumers around the world.
In another major move, Ingka Centres last announced year that it is entering India for the first time, creating places for 'the many people' in this market of 1.32bn people. The company is analysing potential locations in different cities around the country, following IKEA retail, which opened its first store in Hyderabad in 2018. "Again there will be no one size fits all format for these IKEA anchored destinations – a mix of city centre, suburban and edge of town locations are all being considered according to local demographics," Santos explained.
Ingka Centres is also ramping up investment in China, investing around €2bn to launch three new mixed-use projects in Shanghai, Changsha and Xi'an. Its first urban concept to be delivered will be in Linkong in Shanghai in 2022. Construction has already started on this €1 billion urban meeting place that represents Ingka Group's largest ever investment in a single project.
But Ingka Centres focus isn't only on new projects and markets – it is upgrading its existing centres to ensure they also become next generation meeting places. It is undertaking extensive upgrades, extensions and refurbishment programmes across its portfolio in Russia and Europe. Incorporating new food and beverage, parks, playgrounds, community and event spaces, flexible workspace, cinemas, ice rinks and a range of other amenities.
Ingka Centres is also embracing the digitalisation of retail across its portfolio. It is putting it at the heart of its strategy, ensuring its centres take advantage of a more omni-channel world. Santos commented: "Digitalisation is enabling us and our tenants to better connect with customers and engage with them in a much more personalized way. We are using it to simplify customer journeys with initiatives including payment solutions, loyalty programmes, for example, 'digital mall' in Wuxi LIVAT (China), community market place for exchanging ideas, line MEGA online (Russia), and hands free shopping. In simple terms our malls are becoming tech powered, but still human driven places."
Ingka Centres, formerly IKEA Centres, is part of the Ingka Group, formerly IKEA Group. The name Ingka is based on its founder's name, Ingvar Kamprad. Ingka Centres has more than 40 years of experience in shopping centres and today works with 1,600 brands across its portfolio. Centres locations appear under different trademarks, including MEGA in Russia and LIVAT in China, always anchored by an IKEA store. Ingka Centres hosts and serves more than 480 million visitors each year at its IKEA anchored meeting places. Ingka Centres creates its meeting places by collaborating with local communities, as well as its tenants and partners, to ensure they are destinations with emotional meaning that add value, and build social connections.
Pictured : Vasco Santos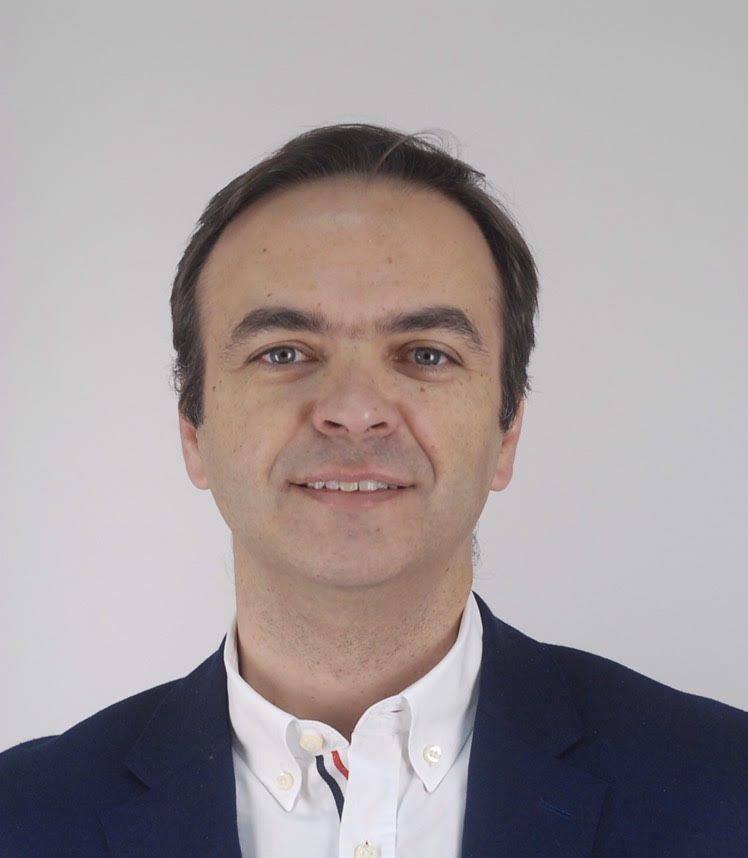 Source : Company