International Campus Group (IC), a leading developer and operator of student and urban living concepts in Europe, has signed a purchase and sale agreement for a planned apartment scheme to be developed on Wendenstrasse in Hamburg's Hammerbrook district. It was sold by Grundkontor Projekt GmbH, a company based in Unterföhring near Munich (with the parties agreeing not to disclose the purchase price). The apartment scheme, with its recognisable brick façade, will consist of two separate parts of around 24,000 sqm GFA with separate entranceways, and will be split between the brands THE FIZZ and HVNS. The over-all scheme will provide for about 700 apartments (with 476 beds for students and 329 beds for working professionals) as well as extensive community areas including three rooftop terraces, more than 800 bicycle parking spaces and a dedicated underground car park. In addition, about 2,000 square metres on the ground floor are to be earmarked for commercial rental units that are to be let to a bistro and gym, among others.

With its population of almost 2 million residents, Hamburg is the second-largest city in Germany, a major trading hub for goods from around the globe, and home to numerous national and international companies. As a result, the Hanseatic city attracts workers and students from all over the world. More than 116,000 students are pursing degree-granting studies at 20 higher education institutions and universities. Around 43,000 students are enrolled at the University of Hamburg alone, one of the largest universities in Germany.

The district of Hammerbrook counts among the most important business locations in Hamburg. About 800 companies have their registered offices here. Once a working-class neighbourhood, Hammerbrook is known for its waterways, including canals, a flood basin and the small River Bille, and for its vibrant cultural scene.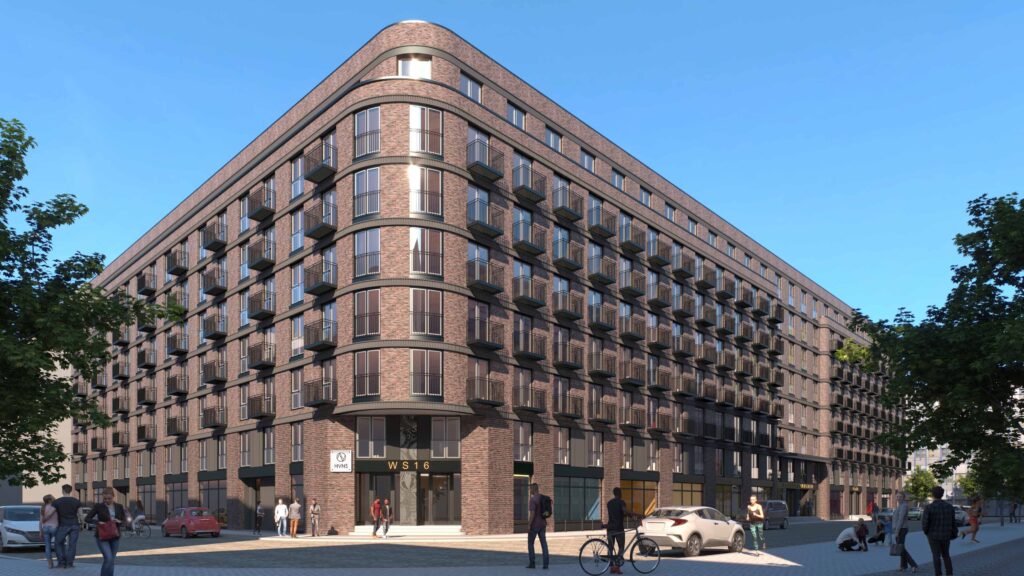 Source  and image rights: International Campus