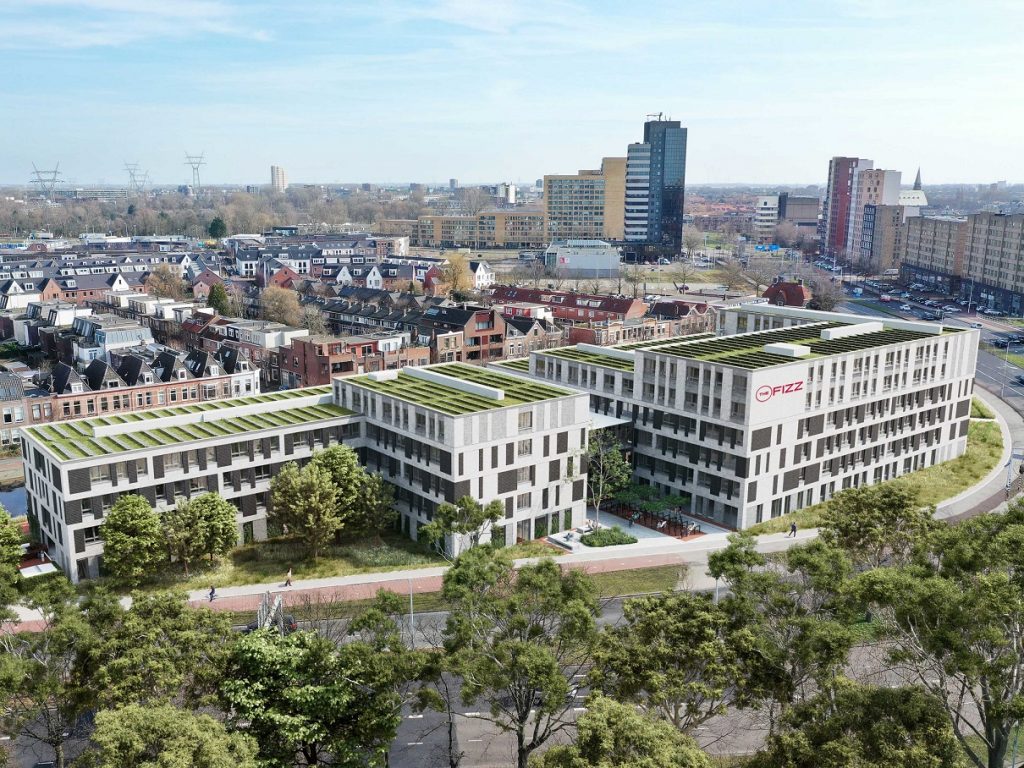 International Campus Group (IC), one of Europe's largest developers and operators of purpose built urban living concepts for students and professionals in northern and central Europe, is pleased to announce the acquisition of a new student residence in Leiden, the Netherlands. The seller is Niersman Project Development B.V. and the conveniently located property will consist of two buildings connected by a bridge and containing a total of 394 residential units, tailored community spaces and a community garden. The project will incorporate the latest in sustainable design and green building technology. Kokon Architectuur & Stedenbouw B.V. has designed the building with solar panels, a rainwater collection system, a heat pump and a roof planted with sedum. The start of construction is scheduled for early 2022, with completion to take place by the end of 2023.

Founded in 1575, the Universiteit Leiden is the oldest university in the Netherlands and one of the highest ranking universities in the country, particularly in the fields of humanity, political science and law. According to the university, more than 32,000 students are enrolled (as of 2020). In addition, Leiden is also the home to universities of applied sciences as well as several private institutions.

The greater Leiden area has around 430,300 inhabitants, as of 2020. Rotterdam, Amsterdam and Den Haag can be accessed quickly via rail (less than 30 minutes) and for the daring, the beach is twenty minutes away by car, while Schiphol Airport is just over 30 minutes away.

Image rights: Niersman.
Source : International Campus