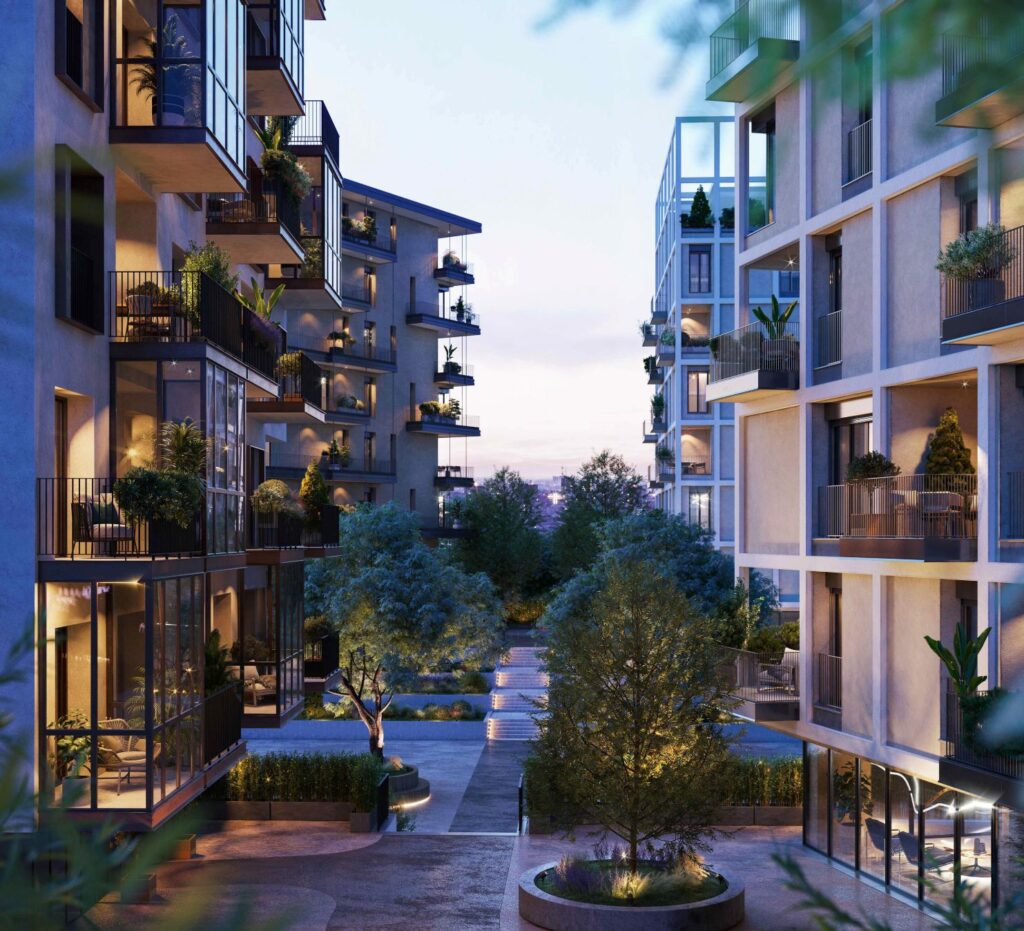 Invesco Real Estate (Invesco), the global real estate investment manager, today announces the signing of a acquisition for its recently launched European Living Fund. The joint venture between the fund and one of Invesco's separate account clients, Nordrheinische Ärzteversorgung, has signed a project for more than €150 million in SeiMilano, one of the largest and most significant urban regeneration projects in Europe. The project is developed by Borio Mangiarotti and Värde Partner, the construction company will be Borio Mangiarotti.
William Ertz, Senior Director – Fund Management at Invesco Real Estate, said: "Demand for residential apartments in Milan is increasing. While the market is still developing, there are currently almost no institutional quality assets offering modern, well-designed and quality-built apartments. This acquisition in SeiMilano sets an excellent precedent for our Pan-European Living strategy and, looking ahead, we will build on this with similarly attractive assets."
The acquired 53,000 sqm lot is situated parallel to Via Calchi Taeggi, nearby the metro station and close to Milan's historical CBD and will see the construction of c.600 LEED-Gold-certified apartments spread over 11 buildings entirely for multifamily use.
The landmark construction which will meet the highest sustainability standards, is set to complete in 2024. The development is part of the wider 300,000 sqm SeiMilano project, generating a new urban landscape which will include 30,000 sqm of Grade A offices and a contemporary garden city integrated into a new public park spread over 16 hectares.
"We're delighted to be making this key acquisition alongside a like-minded long term Client in one of Europe's most exciting residential projects. The fundamentals shaping the Build-to-Rent market in Europe continue to be highly attractive and we expect strong interest in the sector from institutional investors over 2021 and beyond. This acquisition demonstrates Invesco's strong market access in the residential sector" concluded Ertz.
Invesco launched the European Living Fund in November last year,targeting a 4% p.a. gross income return and 5.5% to 7.5% gross total return. Since its launch the open-ended Fund has raised an equity of over €260m which with debt provides €400m of investment capacity. Invesco aims to create a diversified pan-European portfolio targeting investment opportunities in European cities with strong demographics. A fundamental focus on sustainability and green ratings is expected to increase the attractiveness of the underlying assets to tenants and aims to deliver robust long-term investment returns and capital appreciation.
Source : Invesco Real Estate