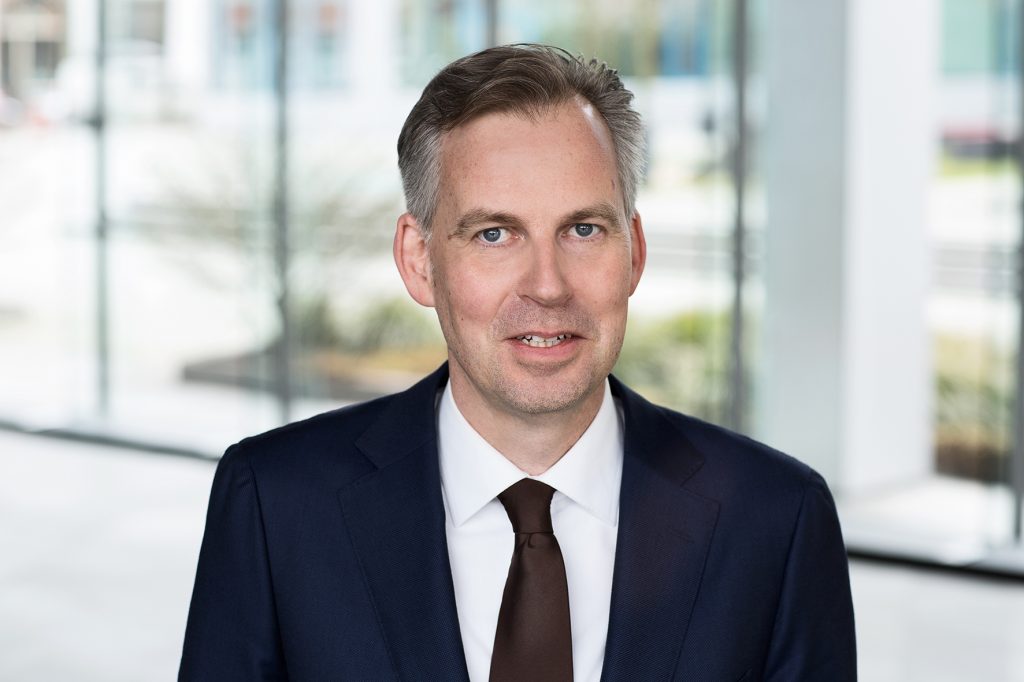 ---
The European real estate industry will remain at the mercy of fiscal policy over the coming months. That is the finding of a recent survey of 150 institutional property investors in Germany, France and the UK by Union Investment. A total of 67 per cent of respondents expect that the European Central Bank's decision to keep the base rate low will lead to a further decline in initial net returns on real estate deals. Despite rising prices, 57 per cent of survey participants believe the annual transaction volume in the European core markets will remain the same or even increase slightly.  
Rises in yields possible for shopping centres and logistics properties
In terms of forecast yield performance over the next 12 months, the outlook varies for the different use types. Around 40 per cent of real estate players anticipate that initial net returns on shopping centres and logistics properties will start to rise again. By contrast, only around 20 per cent expect yields to increase on high street properties and offices. Overall, investors are continuing to adopt a mainly defensive approach to risk in the current market environment. Two thirds of respondents are following an investment strategy of "same risk – lower return". Accordingly, half the survey participants do not expect to achieve their original yield targets.   "European real estate investors have adjusted relatively well so far to the ECB's lower for longer strategy. They have been realistic about yields and sensible about risk management," said Olaf Janßen, head of real estate research at Union Investment. "At the same time, however, a lot of market players feel the need to explore new options or take alternative approaches that may open up new opportunities, driven by relentless pressure of capital."  
Letting markets encourage acquisition of properties with vacant space
Falling acquisition yields, rising rents – that roughly sums up the situation in the major European real estate markets. When looking at acquisitions, more and more real estate companies are therefore considering properties that are partly or fully vacant, provided they feel positive about the letting prospects. The survey results reveal that it is primarily domestic investors who have the confidence to acquire properties with vacant space and then find tenants. When considering acquisitions in their home markets, around 65 per cent of German real estate investors and 73 per cent of their French counterparts include properties with vacancies. Due to Brexit concerns, British real estate investors are less attached to the domestic market: around half of them are also prepared to acquire commercial properties with vacant space in Germany and France. Other European core markets, such as the Netherlands, Sweden and Spain, are of secondary importance to respondents when it comes to acquiring such properties.   "The importance of asset management increases when purchasing properties that require letting. In such circumstances, it's helpful for a company to have its own team on the ground to ensure space can be marketed promptly on the right terms," said Olaf Janßen.  
Only minor changes in real estate investment climate in Europe
Compared to the last survey carried out six months ago, the climate barometer for European real estate investment shows only very minor fluctuations overall. At 63.4 points (+0.2) and 66.6 points (-0.2), respectively, the investment climate in Germany and France has barely changed, while the climate in the UK has deteriorated further to 58.9 points (-1.2). Notably, 77 per cent of respondents expect the real estate investment climate to remain at this level or even improve slightly over the next 12 months.  
About the Union Investment survey
Union Investment launched its Investment Climate Index of European property investors in 2005, with the survey taking place at six-month intervals since spring 2008. The index is based on four indicators: market structure, the general environment, location factors, and expectations, each with a weighting of 25 per cent. For the index, market research institute Ipsos conducted interviews between May and July 2019 with 150 property companies and institutional real estate investors in Germany (n=60), France (n=55) and the UK (n=35).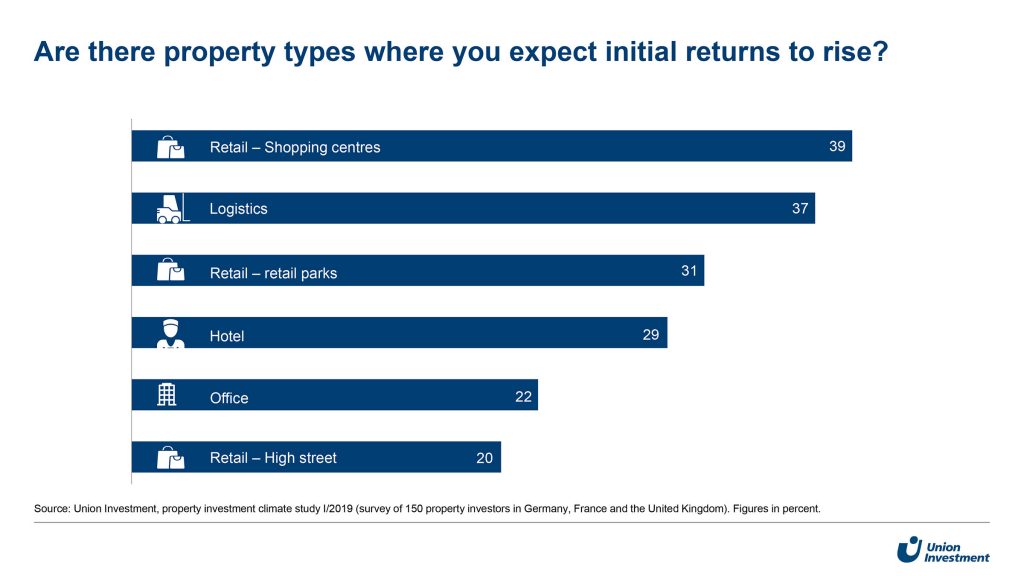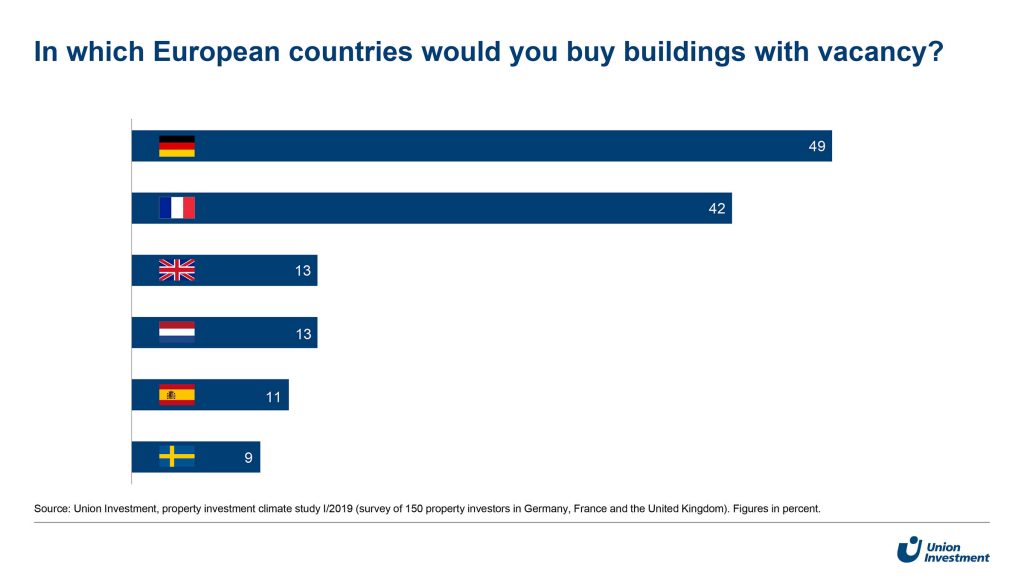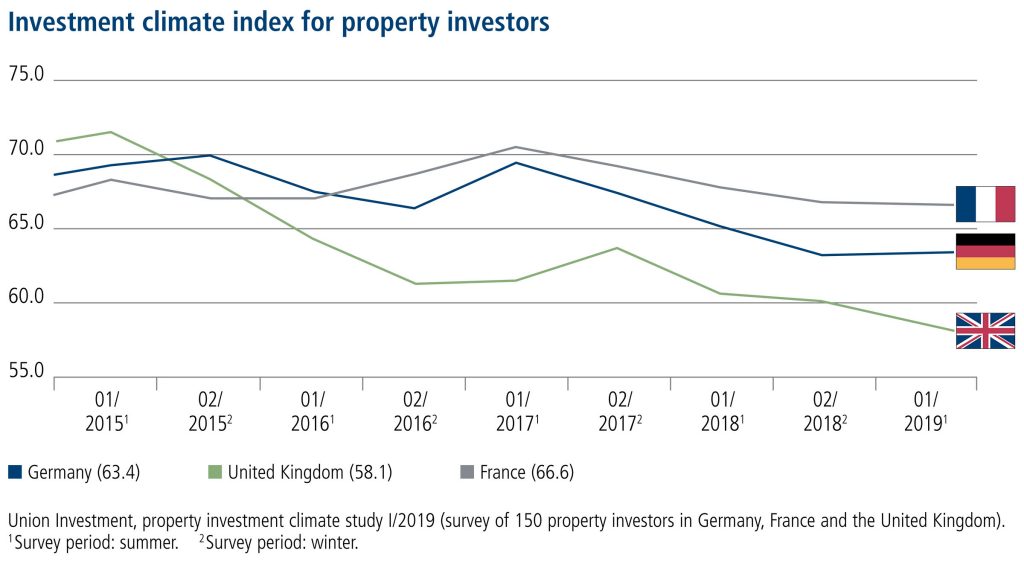 . Source  :Union Investment Real Estate GmbH