The Board of Directors met with a videoconference following the General Meeting and appointed Mr Jérôme Brunel as Chairman of the Board of Directors, replacing Mr Bernard Carayon, whose term of office as Chairman was due to end. Mr Bernard Carayon will continue to serve as a Director of the Board.
The General Meeting and the Board of Directors would like to sincerely thank Mr Bernard Carayon for his contributions and his actions during his time as Chairman of the Board of Directors.
Mr Jérôme Brunel's expertise, particularly in terms of governance, corporate social responsibility (CSR) and public affairs, represents a significant asset, complementing the expert capabilities that are already in place within Gecina's Board of Directors.
Jérôme Brunel is an Institut d'Études Politiques de Paris graduate, has a master's in public law from Université de Paris-Assas, and attended both ENA (1980) and INSEAD (AMP – 1990). After joining Crédit Lyonnais at the end of 1990, Jérôme Brunel held several operational leadership positions in France, Asia and North America, before becoming its Head of Human Resources in 2001. When Crédit Agricole and Crédit Lyonnais merged in 2003, he was appointed Head of Human Resources for the Crédit Agricole Group. He was then Head of the Regional Banks Division, Head of Private Equity, Head of Private Banking and Head of Public Affairs for Crédit Agricole S.A. He served as the Group's Corporate Secretary until he retired at December 31, 2019.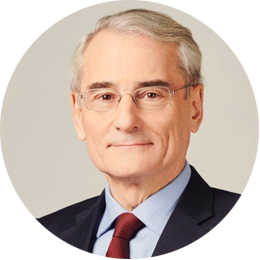 Pictured : Jérôme Brunel
Source : Company