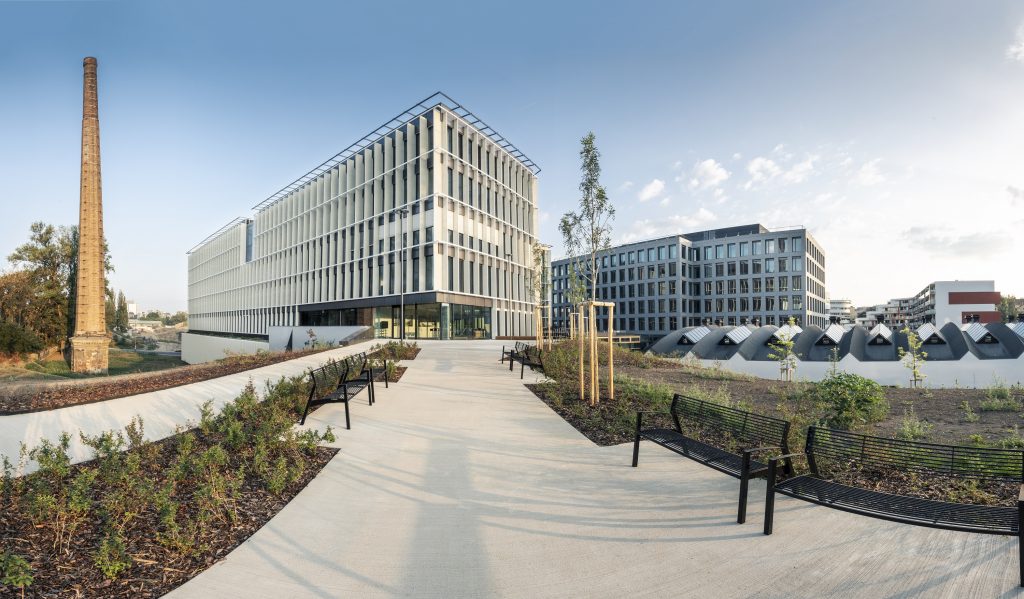 IMMOFINANZ is making a further strategic acquisition in the office sector with the purchase of the Palmovka Open Park in Prague through the takeover of the related real estate holding companies. This office location consists of three buildings with 25,800 sqm of rentable space. The agreed property value amounts to EUR 76.4 million, and the expected rental income totals roughly EUR 4.4 million per year. The seller is Metrostav Development, the project development company which completed the property in 2018. The seller was represented by Knight Frank.
"Following the acquisition of the Warsaw Spire Tower in Poland, this transaction will create further high-quality growth impulses for our office portfolio. The Palmovka Open Park is a first-class office property which will generate stable cash flow and strengthen our presence in the very attractive Prague office market", commented CEO Oliver Schumy on the acquisition. "With the planned integration of the building in our myhive portfolio, we will also increase the recognition of our international myhive office brand in the Czech capital city."
The closing of the transaction took place on 8 July 2019. The tenant mix comprises national and international companies, and the average remaining term of the leases (WAULT) equals roughly 5.7 years. The transaction will be financed with equity and debt.
The Palmovka Open Park has received "BREEAM Excellent" sustainability certification and was recognised with the "Czech Best of Reality 2018" award. It is located in the heart of the rapidly growing administrative quarter directly at the Palmovka underground station in Prague's eighth district and can be easily reached by public as well as private transportation. The area is also highlighted by a wide range of services, neighbouring public parks and close proximity to the Vltava River.
IMMOFINANZ's real estate portfolio in the Czech Republic had a book value of EUR 445.4 million as of 31 March 2019, which represents 10.1% of the total portfolio. The 17 standing investments have approximately 187,900 sqm of rentable space and an occupancy rate of 96.7%.
Source : Company