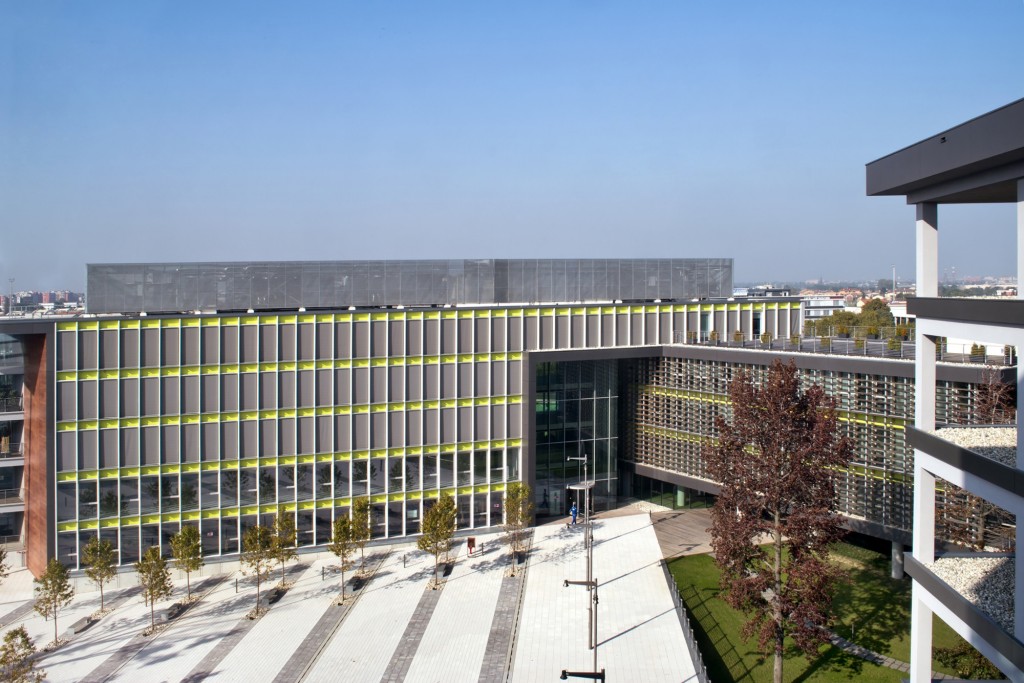 Benson Elliot, the UK-based private equity real estate fund manager, has acquired 100% of the units in an Italian real estate investment fund, ER Office Fund 3 ("EROF3"), which has acquired adjacent business parks in Segrate, northeastern Milan. EROF3 is managed by Europa Risorse SGR, a Bank of Italy regulated fund manager. The two business parks were purchased in separate transactions, from BNP Paribas SGR and from Toscanini Fund, managed by Generali Real Estate S.p.A. SGR.
Segreen Business Park, acquired from BNP Paribas SGR, comprises c. 27,000 sqm of grade A office space in two buildings, with parking for over 900 cars.  The project was delivered to high environmental standards (LEED Gold and Platinum certifications) between 2011 and 2013. Segreen Business Park is over 90% occupied by a group of largely international corporates, including Kraft Heinz, Lenovo and Zimmer Biomet.
Nest Business Park, acquired from Toscanini Fund, managed by Generali Real Estate S.p.A. SGR, comprises 18,000 sqm of office space in three buildings, together with parking for over 500 cars, set within a beautifully landscaped environment in Segrate. Originally developed in the 1980s, the buildings were previously the Italian headquarters of Microsoft. Currently vacant, the property presents an opportunity for substantial refurbishment and integration with the popular and prominent Segreen Business Park.
Joseph De Leo, Benson Elliot Senior Partner, said: "We've been engaged in the Milan market for decades, but see a particularly compelling investment story right now, as growing demand for grade A office space confronts very limited new supply. We're well positioned to capitalise on the opportunity given our local capabilities, and look forward to delivering some attractive new office accommodation into this increasingly strategic locale."
Europa Risorse will implement the value-enhancement strategy, drawing on their deep local knowledge and extensive asset and development management skills. Nest will be redeveloped and integrated with Segreen, consolidating the two business parks to create a larger, better organised offering, with increased floor area. The finished product is expected to achieve LEED Gold certification, and provide state-of-the-art amenities including restaurants, a conference centre, a nursery and a gym.
Segrate is situated just 10km from Milan's city centre and a few minutes from Linate International Airport.  Linate will see over €150 million of investment in the near term, as the airport adds a new terminal. Segrate itself is seeing significant infrastructure investment, with €400 million in road and rail works planned (including the extension of the Metro to Segrate), in part to support the c. €1.4bn development of Westfield Milano set to open in 2021.
Pic  : Segreen Business Park
Source  : Benson Elliot