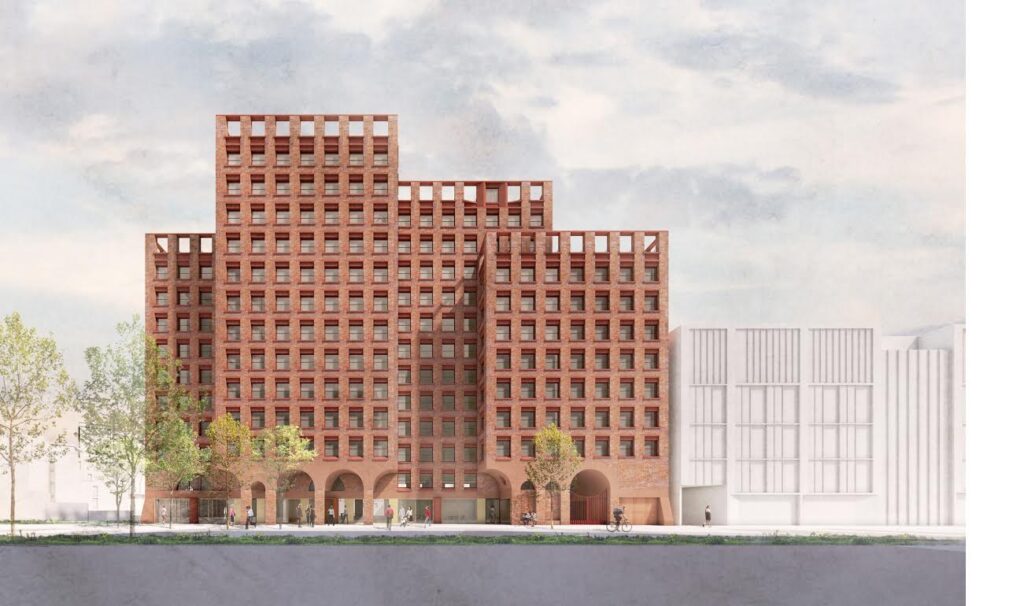 Curlew Capital, the UK alternative real estate development, asset & fund manager, has received resolution to grant planning for a 282-room purpose built student accommodation ("PBSA") development in Stratford, East London. Curlew's development arm, Curlew Opportunities, who led the planning application, will be responsible for construction of the c £60million scheme, which will begin later this year subject to the signing of a Section 106 agreement and is expected to complete for the start of the 2023/24 academic year.
The project will see the demolition of Poland House, an existing 100-bed student property acquired by Curlew in 2019, to deliver a 282 cluster bed scheme with a high level of amenity, support and community space
Located on Stratford High Street, in close proximity to Westfield Shopping Centre and the Olympic Park, the site benefits from excellent connectivity via the nearby Stratford International and Stratford High Street stations, as well as the significant regeneration and investment in and around the Olympic Park.
Curlew is targeting a BREEAM 'Outstanding' rating for the building, which will make it one of only a handful of PBSA developments in the UK to achieve this, with features including carbon-reducing technology. The development's ESG credentials will be further demonstrated by the inclusion of 160 sqm of community space for use by local charities, start-ups and community programmes. Curlew is also in discussions to ensure local jobs and apprenticeships are secured through the construction phase alongside opportunities to partner with/support local stakeholders, including schools.
Curlew's growing PBSA footprint in London now totals 467 beds in development, following its September 2020 c. £60 million commitment to fund a 185-room development in Bermondsey, South East London. Across the UK, Curlew is currently bringing forward six schemes totalling c. 1,600 beds.
Curlew launched its first fund, Curlew Student Trust, in 2013, followed by CST2 in 2018, both of which were backed by clients of CBRE GIP. Curlew has to date committed over £1 billion to the PBSA sector, representing nearly 11,000 beds across 34 schemes in 23 major university markets; a mix of direct developments, refurbishment and forward fundings.
Source : Company