Residential Secure Income plc ("ReSI") , which invests in affordable shared ownership, retirement and local authority housing announces that it has entered into a new £300 million, ultra long term secured debt facility with the Universities Superannuation Scheme ("USS"), one of the UK's largest pension schemes. The new 45-year facility is drawable against acquisitions over the next three years and represents the first standalone investment grade financing secured for shared ownership, a sector where growth and supply have been constrained by a lack of long term institutional debt.
The facility provides ReSI with long term and low cost funds to achieve full income generation and subsequently grow its shared ownership portfolio. The RPI-linked debt has an annual coupon of 0.461% whilst the debt principal will inflate in line with the RPI linked rent in ReSI's shared ownership leases, with an RPI collar of 0% and 5% p.a. The debt was arranged for ReSI by TradeRisks Limited and is interest only for the first three years and then will fully amortise over its remaining 42 years, with the fixed amortisation payments representing approximately 2 to 3 per cent of the principle per annum. Reflecting no refinancing risk and the strength of the shared ownership cashflows, the facility's covenants are cashflow based, rather than valuation linked, thus ensuring covenant compliance is fully in ReSI's control.
ReSI will initially draw down £34 million of the facility, which, following the completion of the previously announced acquisition of the final 73 homes at Clapham Park, will be secured against its 166-unit shared ownership portfolio located in Totteridge and Clapham Park in London, with a carrying value of £68 million at the drawdown date. After this initial drawdown, ReSI has a loan to value ("LTV") ratio of 43% and an extended weighted average debt maturity of 23 years (from 19 years), and its average cost of debt is now reduced to 2.7% (from 3.3%).
ReSI will pay no commitment fees on undrawn amounts and expects to make further drawdowns from the new facility as it continues to grow its shared ownership portfolio, with c.£36 million expected to be deployed into an identified pipeline of shared ownership opportunities in the near term.
Shared Ownership has proven highly defensive throughout the COVID-19 crisis, with rent underpinned by owners' mortgage providers, with ReSI continuing to progress first tranche sales throughout the second quarter with 24 net new sales. Of the 166 homes in ReSI's shared ownership portfolio, as at 30 June 2020, 60 homes were occupied, 42 are reserved and in sales progression with a further 64 remaining available for shared owners.
ReSI's shared ownership strategy was enhanced by award of Investment Partner status, announced in March 2020, by Homes England , to ReSI's wholly owned for-profit Registered Provider of social housing, which on the same status awarded by the Greater London Authority in January 2019. This Homes England award allows ReSI to extend its shared ownership portfolio outside of London by accessing Homes England's £4.7 billion Shared Ownership and Affordable Homes Programme 'SOAHP' 2016-21 and a further £13 billion of grant funding to be allocated from 2021-22.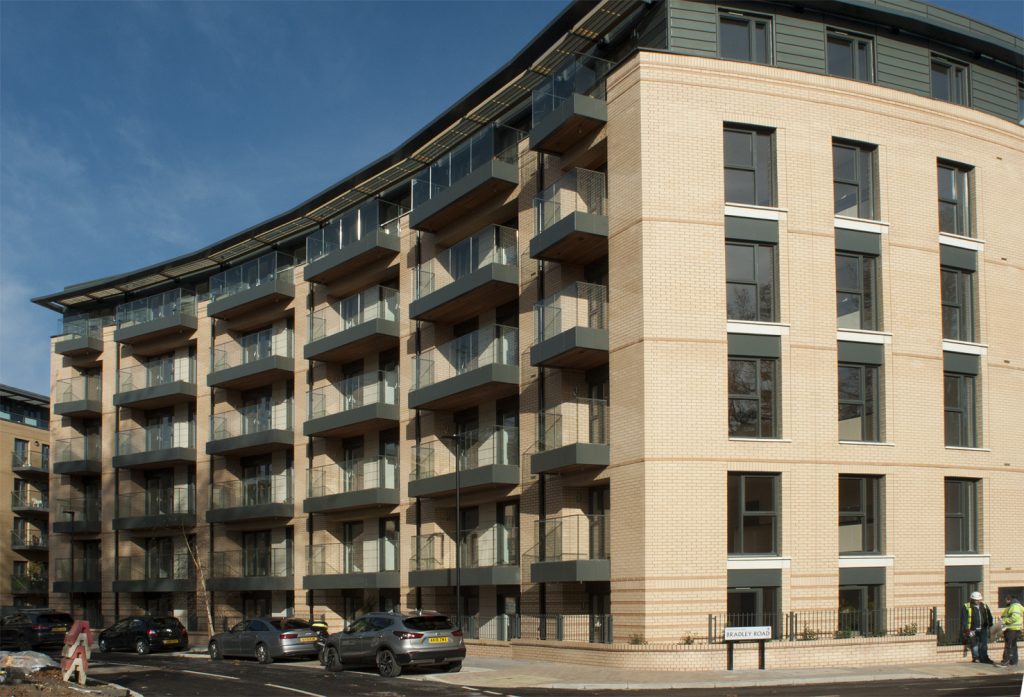 Pic : Clapham Park
Source : Joint release