The Collective, the global co-living pioneer, has agreed a new £140 million discretionary financing package from Deutsche Bank and GCP Asset Backed Income Fund. The transaction follows Deutsche Bank's backing of The Collective's management buyout in 2018 of the 75% that it did not already own of The Collective Old Oak, in London, the world's largest purpose-built "co-living" building at the time. The latest facility highlights the sector's continued emergence as an institutional asset class supported by strong tailwinds of urbanisation, structural changes to consumer behaviour and lack of choice of high quality, affordable rental accommodation.
The Collective's new four year group level financing package comprises a new £120 million term loan and a £20 million revolving tranche with commitments of £87 million from Deutsche Bank and the immediate recommitment of £53 million from GCP Asset Backed Income Fund following repayment of its previous term loan to The Collective as part of the transaction.
The Collective will use the new discretionary financing package to acquire additional development sites, with a particular focus on the U.K., Germany, Ireland and the U.S., as it continues to expand globally. Following the agreement with Deutsche Bank, The Collective will have raised over £1 billion of investment, increasing its capital available for new acquisitions and delivery of its current development pipeline.
The Collective currently owns and operates the world's leading co-living business, with over 9,000 units operating or under development across the globe, and a pipeline of sites with the potential for 20,000 further units under consideration as it works towards a goal of having a 100,000 unit global portfolio over the next 5-10 years.
Founded in London in 2010 by CEO Reza Merchant, The Collective has grown from offering small house shares to owning and operating the world's largest co-living project, with over 9,000 units operating or under development across the UK, U.S. and continental Europe. The 350+ strong team headquartered across New York, London and Berlin has raised nearly $1bn to fund its international growth, bringing to life its vision of making co-living an option for people all over the world.
In joint partnership with DTZ Investors, a specialist European real estate fund manager, The Collective launched COLIV, the world's first institutional large-scale co-living fund, with the aim of raising up to £650 million ($840 million) in equity commitments to acquire or forward-fund between six and 10 co-living assets in London.
The Collective also runs The Collective Foundation, which has been established as the philanthropic arm of the business which extends its purposeful mission of creating thriving communities beyond The Collective's buildings and members to the neighbourhoods and cities they join, from opportunities for personal and professional growth to support for mental health matters.
Pic : The Collective Old Oak, in London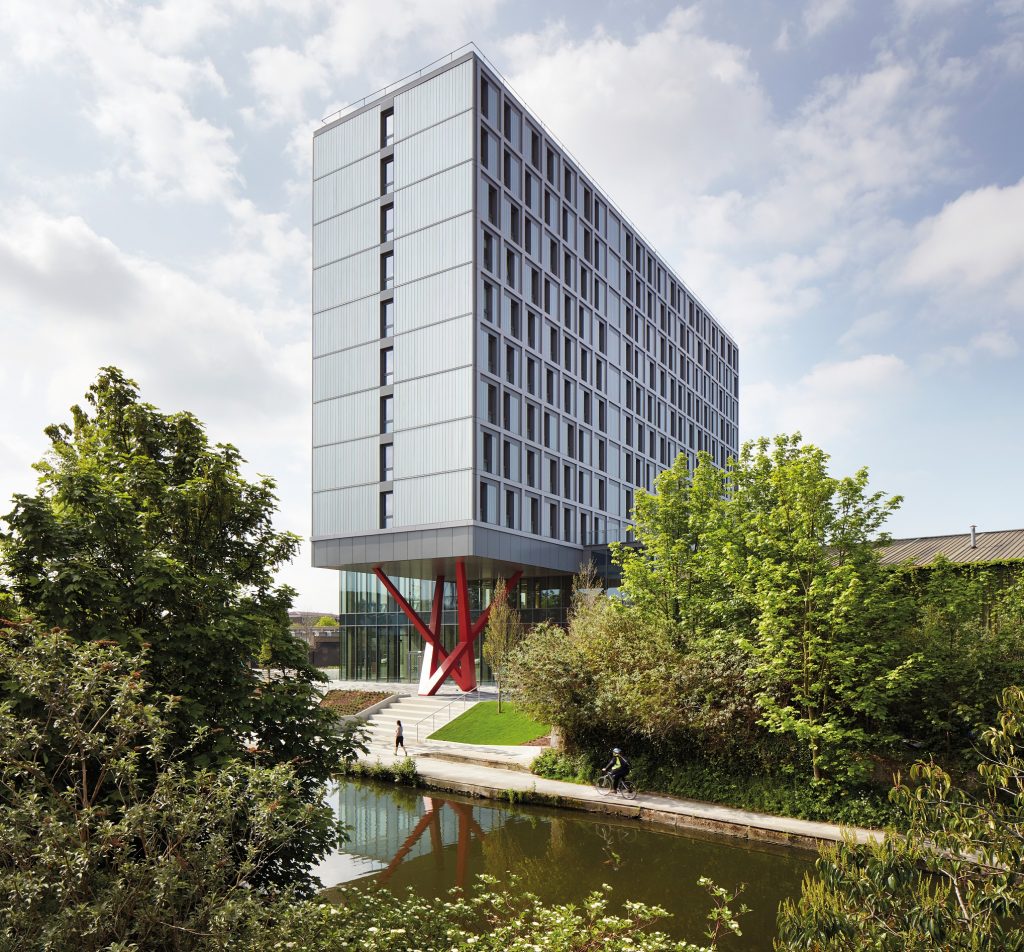 Source : Company